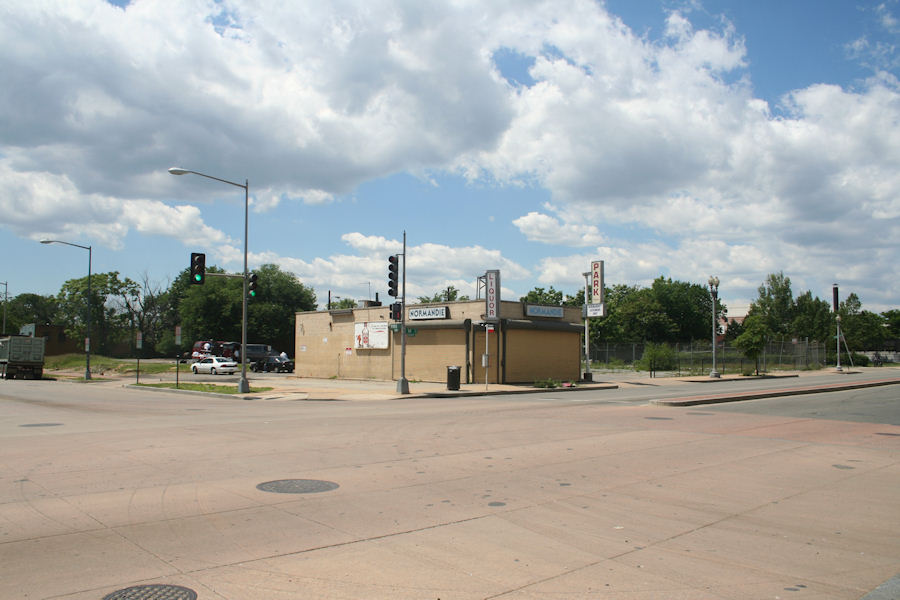 I took a
positively epic number of photos
on Saturday, and one of spots I captured was the
southwest corner of 1st and M
, where Skanska's
99 M
office building now appears in more or less its final form (except for the retail spaces).
Of course it made me think of that spot's "before photo," which is one of my absolute favorites, because it shows the old Normandie Liquors building, all alone, in May 2006. Just one block to the south, demolitions were underway to clear the site that would become Nats Park, but this photo gives no hint of the radical changes about to come.
And then I thought about how I have taken so many photos of this corner since 2006, because the actual corner lot took so long to be developed, and because so much happened right around it. And I realized that it is probably one of the best spots to illustrate what has happened in the Near Capitol Ballpark River Yards neighborhood over the past 15 years.
Let's take a run through just a few of the 102 photos I have taken of that corner since 2006. Click to enlarge/slideshow 'em:
And now, one year after that, the sidewalks are open, and the garage-like doors where Circa will host hordes of stadium-goers are visible.
I'm guessing the beverages at Circa will cost a little more than they did at Normandie.
This is of course just one of a whole lot of corners that have radically changed in the past 15 years, and some of them even had a similar start-stop-start timeline, but I do think if one corner has to be picked to tell the story, it's this one.