Hard to believe that the 11th year of Nationals Park is getting officially underway on Thursday, when the Nats face the Mets at 1:05 pm in their home opener. And, 11 years later, it's a bit more of a task to pull together what will be happening outside the ballpark than when it was surrounded by a sea of empty lots. And yet I rise to the challenge once again.
First, if you haven't seen it, you may want to read my
What's New Outside Nationals Park
rundown, to get the latest on what's changed since last season, and what all those buildings under construction are going to be. (Hint: if you haven't visited the ballpark since last fall, the walk down Half Street is a-gonna feel a leeeeeettle different for you.)
And there's my
Food Options
map if you just want a quick guide to what's available by the ballpark, because, believe it or not, there's now more than 45 places within a few blocks of the ballpark for you to get food and/or drink. Again, that's a long way from April, 2008.
But here's some other items of note from outside the ballpark for Thursday, while I point you to this rundown of what will be happening inside the park when the gates open at 11 am. (And be prepared for the F/18 Super Hornet flyover right before the game starts, which always seems to catch everyone by surprise when the neighborhood starts to rumble.)

HOW TO GET THERE:
DDOT also mentions that for-hire vehicles (taxis, Uber/Lyft, etc) are now prevented from picking up and dropping off passengers on South Capitol Street between the freeway and the Douglass Bridge, and M Street between 5th St. SE and Delaware Ave., SW.
Here is my
Stadium Parking Lots map
, provisionally updated for 2018, with the caveat that it really can't be fully updated until the season gets underway.
And of course you can just walk there, too.

NEW FOOD AND BEVERAGE AS OF THIS WEEK: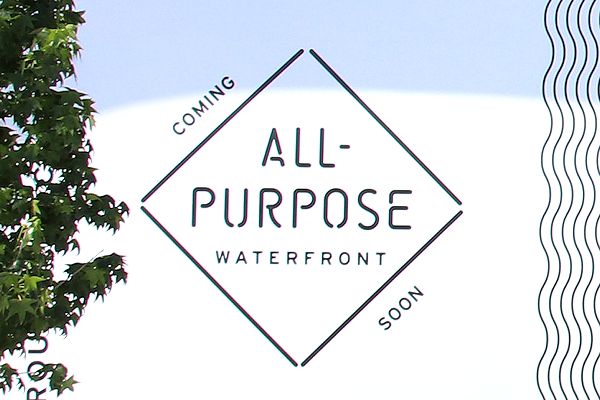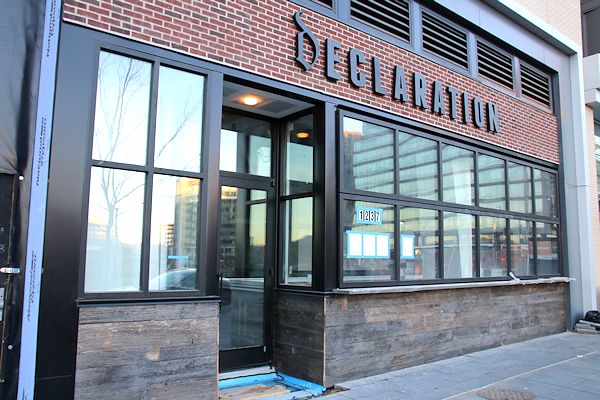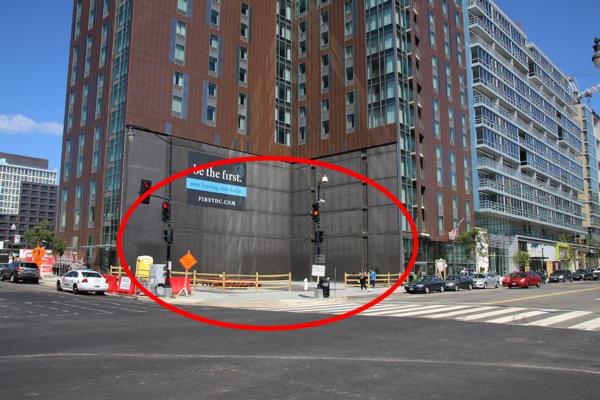 *
Declaration
, on 1st Street SE south of M, will be
opening for the first time on Thursday
, and will be giving away a free meatball slider with the purchase of a Samuel Adams beer, plus chances to win gift certificates, Nats gear and tickets, and a package for two lucky winners, who will receive a free pizza every time they dine in during a home game. After this grand opening, there will also be daily happy hours from 3-7pm at the bar (on days when the Nats are not at home). Happy hour includes $8 cocktails, $6 beers, and bar bites ranging from $5-$8.
*
Aslin Beer Garden
begins its run on the northwest corner of 1st and N SE at 11 am. It will be serving 16 oz cans priced from $8 to $11, and the lineup is expected to be Anthemic (pilsner), Power Move (IPA), Sorbet (fruited sour ipa), Awkwardly Sweet (fruited sour ipa), and Double Orange Starfish (double IPA).
*
All-Purpose Pizzeria
's location on the Anacostia Riverfront at 79 Potomac Avenue (on the waterfront across from the 1st Base Gate, near the Salt Line) officially opened on Tuesday, and is
opening at 11 am Thursday
for the Nats opener.

MORE GAMEDAY SPECIALS OUTSIDE THE BALLPARK: (to be updated as more are announced)
* The Bullpen will open its gates at 10 am, and will have pregame entertainment from Sean Gaiser and a postgame performance from the DCeivers. All drinks are $5 during "happy hour," from the 3rd through the 7th innings.
* Taylor Gourmet will have an all-day burger special: buy a burger get a free fountain drink and bag of chips.
* Rasa Indian Grill: The first 100 fans with Nationals Swag will receive a free #GONATS branded coconut with the purchase of a bowl.
* Roti will be offering $3 flat breads and $2 beers, one per customer, all day.
* Bluejacket will open at 9 a.m., debuting a new pilsner called Love Cats, a classic, hop-forward brew perfect for baseball season, and an outdoor grilling menu featuring sticky ribs, wings, sausage, pulled pork, burgers and more.
* Due South Dockside will be open, where Mix 107.3's Ashley Nickel will be broadcasting live from 10 a.m. to 3 p.m.
* Ice Cream Jubilee will add a free mini scoop of their Nats Red Velvet flavor onto any ice cream purchase to guests that show their Opening Day ticket.
* Nando's will have an all-day happy hour.
* Osteria Morini's waterfront satellite food and drink stand, Morini Piccolo, will serving ciabatta sandwiches, salads, charcuterie, beer and wine, and Italian desserts such as ice cream sandwiches and tiramisu.
* Takorean will offer $3 craft beers all day.
* Scarlet Oak will open at 10 am for brunch.
* Steadfast Supply will offer 10% off all products and extend hours to 8 p.m.
* Trapeze School New York - Washington DC will offer 20% off of a student's first class. To use, contact the office and provide code "Opening Day 20".
* VIDA Fitness will host an outdoor boot camp class at with trainer Matt Coleman leading the group, which will meet at the Department of Transportation at 6:30 a.m.
* Willow will give out a free pair of baseball earrings with a $20 purchase.