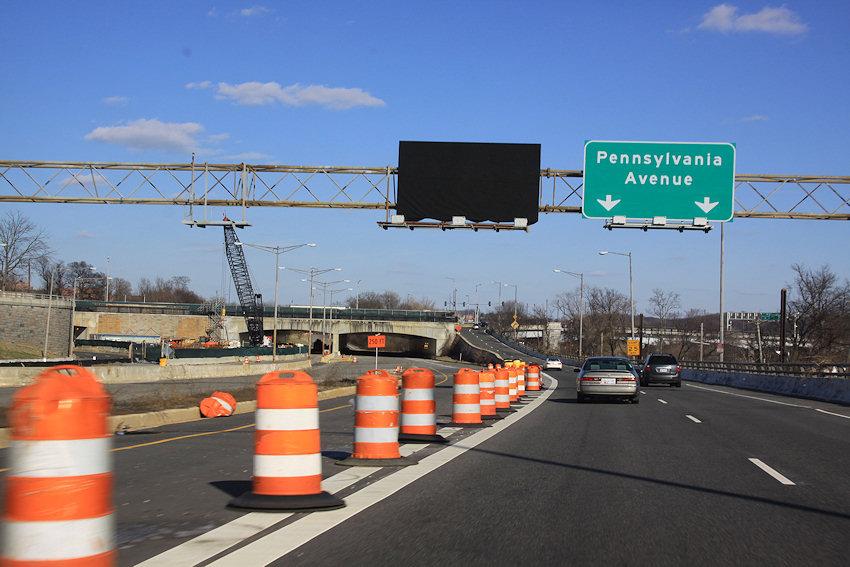 If you are interested in participating in the Environmental Assessment process for the redesign of
Southeast Blvd.
, the
second public meeting
is scheduled for Monday night, Dec. 11, from 6:30 pm to 8:30 pm at Chamberlain Elementary School, 1345 Potomac Ave., SE.
This time around the session will be an "interactive group activity," and will also include unveiling the draft concepts for remaking the stretch of road between 11th Street SE and Barney Circle into an "urban boulvard," which would include raising the street up to the same level as L Street SE to the north, establishing connections to 13th, 14th, and 15th Streets, SE, adding pedestrian and bicycling facilities, and sneaking in some tour bus parking underneath the raised road as well. The possibility of some of the right-of-way being used for residential or other development is also part of the study.