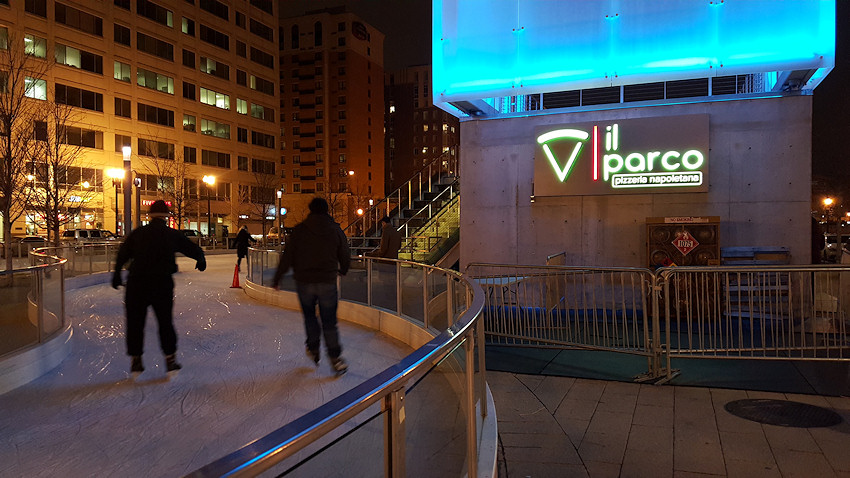 As was
first reported on Twitter
by loyal JDLand reader @Minnesota_Nicer, a scribbled sign went up on the door of Il Parco at
Canal Park
last week saying that the restaurant was "closed for renovations," a message met with some level of skepticism. A
more imposing sign has since arrived
, and I have confirmed with WC Smith that the restaurant is indeed closed, and the space's relationship with restaurateur Xavier Cervera is now over.
The hunt is now on for what Brad Fennell of WC Smith called an "operator who will fully embrace the park and all of its potential," and meetings with interested parties are apparently already underway.
Il Parco
opened in early 2016
as a retool/replacement for the Park Tavern, which
opened in April 2013
. Neither restaurant ever seemed to capture the fancy of residents, office workers, or Nats fans, and it will be interesting to see what might come into that location next and how a new operator will approach the space and its surroundings.