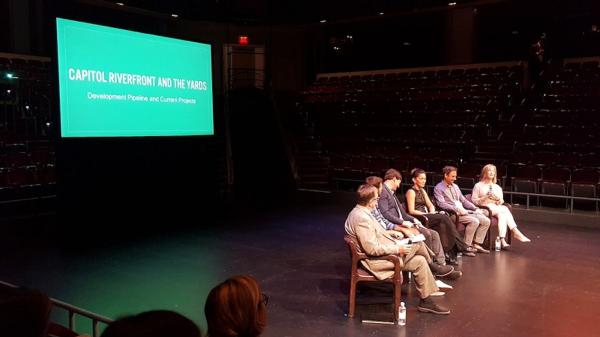 To prove (to myself) that I am not completely out of commission, I attended this morning's Bisnow event focusing on current goings-on development-wise in the Capitol Riverfront.
Here are a few bullet points of the development-type items I found of most interest:
* Forest City's Debbie Ratner Salzberg talked about how the Yards came to be, and said that "the minute Bluejacket opened [in 2013], we were on the map."
* And we definitely appear to be referring to the blocks immediately north of Nats Park as the "Ballpark District" once again.
* It was only mentioned in passing, but I should still officially note here that Cosmopolitan Nail Salon is now open in Arris at the Yards.