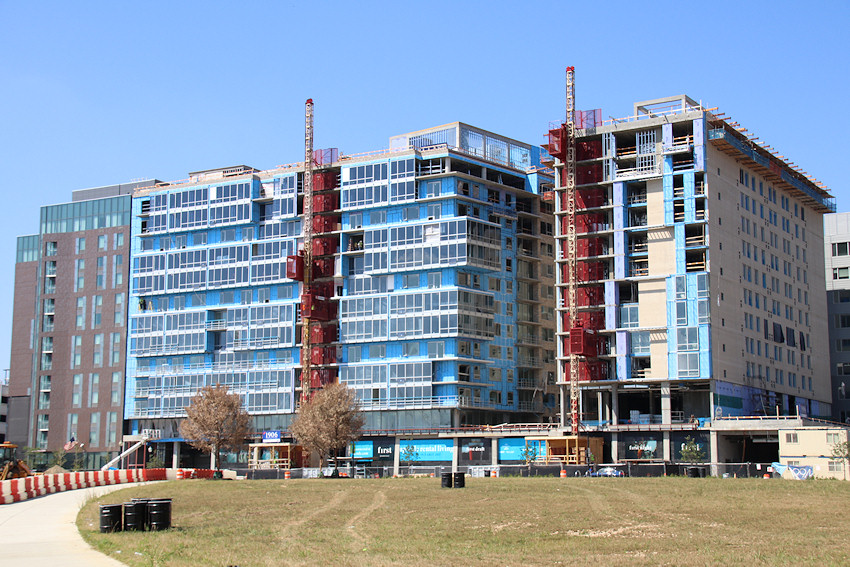 The
Washington Post is reporting
that Rasa Indian Grill will be coming to the ground floor of the
F1rst
apartment building on 1st Street SE between M and N in "summer 2017."
Says Food writer Tim Carman, "Patterned after fast-casual powerhouses such as Sweetgreen and Cava Grill, Rasa will try to fill a gap that the owners identified in the Indian dining market. While there are refined Indian restaurants (think: Rasika, Passage to India and Masala Art, among others) and mom-and-pop joints (Indigo, Bethesda Curry Kitchen, Tiffin, etc.), there are few places to order chicken curry in a hurry (outside such counter-service operations as Merzi in Penn Quarter and Spice 6 in Hyattsville and Fairfax)."
The article says that the restaurant isn't expected to "tone down the spice blends" for non-Indian palates, and that it will "emphasize vegetables as much as meats."
Read the Post piece
for more details, including the back story on the two owners, who are the sons of the co-owners of Indique in Cleveland Park and Bombay Bistro in Rockville.
Rasa joins previously announced offerings
Taylor Gourmet and Chop't
at F1rst, which is the middle building in the above not-quite-so-recently-taken photo. A Residence Inn is being built next door. My
F1rst project page
has more photos and details.
If you're having a hard time keeping track of what restaurants have been announced, my
Food Map page
shows them (especially if you scroll down to the "Announced, But Not Yet Open" section). Next year looks to have a lot of new arrivals, including a second outlet of
All-Purpose
, just named this week by the Post's Tom Sietsema as the
#1 restaurant in the area
. Also announced as coming to the neighborhood in 2017 and beyond are
Shake Shack
,
Salt Line
,
Bethesda Bagels
,
Slipstream
,
District Winery
,
Circa/Open Road
, and Due South "
Dockside
." And given how much retail space is in the pipeline, there's probably a lot more announcements to come.