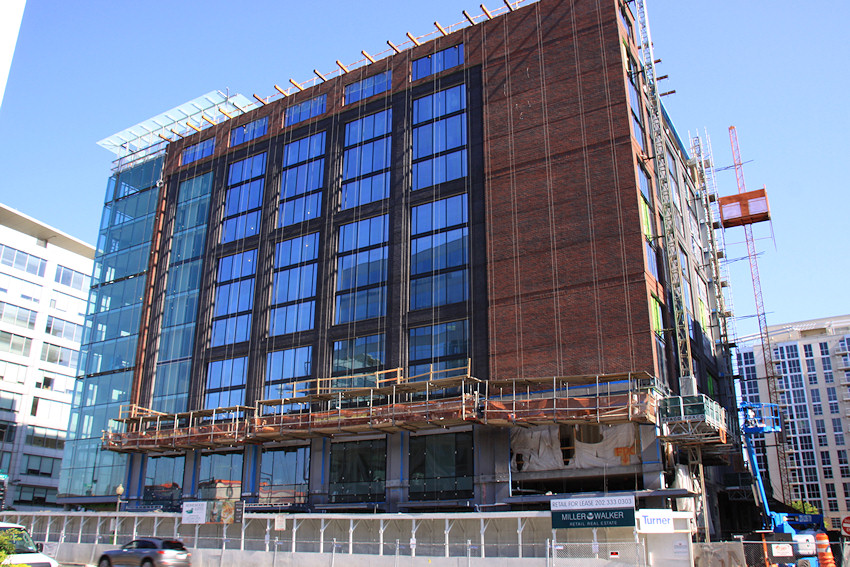 The
Washington Business Journal is reporting
this morning that Washington's fifth
Shake Shack
outlet will be opening in 2017 in the ground floor of the
Homewood Suites
currently under construction at Half and M Streets, SE.
The 2,800-square-foot space will of course be only about two blocks away from the
neighborhood's other Shake Shack
, but this new one will not require a ticket to a baseball game to get your fix of burgers, crinkle fries, shake-like concretes, and other delicacies.
WBJ says that the lease is signed, and that the hotel itself is expected to open later this year. There is one additional retail space in the building that does not yet have an announced tenant.