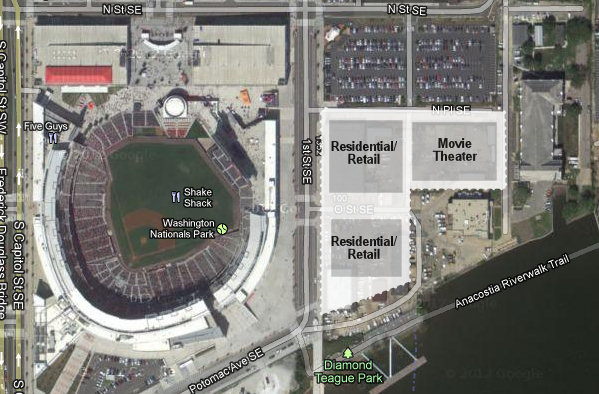 Residents anxious to see the construction get underway on the
planned Showplace Icon movie theater
will be displeased to read this, but...:
As for a potential new customer care operations site, there is apparently work underway between DMPED and WMATA "to acquire a property that would serve as a new location." But, while "the parties are actively discussing the terms of the site control with DC Water," there would still need to be design and construction before a move could happen.
There are also plans for two residential buildings to be built along 1st Street, once both sets of operations are moved and the construction of the movie theater is finished.
(For those zoning fanboys out there, I'll be a bit more precise and say that technically Forest City is requesting a two-year extension of the consolidated PUD approval for the movie theater parcel and the first-stage PUD approval for the remaining parcels, plus a two-year extension of the original first-stage approval, because doing that would reset the clock on the twelve-year time frame originally approved for filing for a second-stage PUD for the remaining parcels. {pantpantpant})