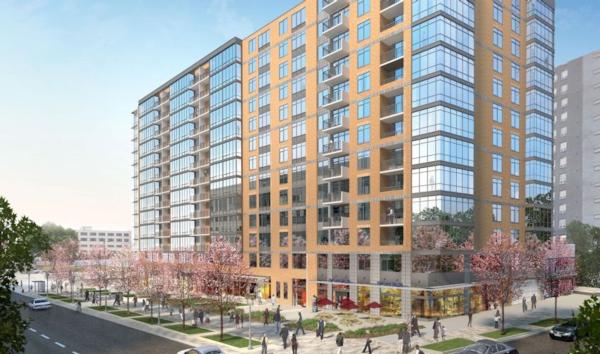 You may have noticed that I only rarely have referred to Donohoe's under-construction apartment building at
1111 New Jersey
by its announced name, "Gallery at Capitol Riverfront," because, well, if you can't say something nice....
At least with this change there's finally some new renderings available of the design by WDG Architecture. The one at the top of this post shows the view looking south along New Jersey Avenue from L Street, the same view as seen in this photo from a few days ago, standing near the small patio space at the Courtyard Marriott (though without that big white building in the distance).
But that's not all! There's another residential project that has an official name previously unmentioned here, and it is...