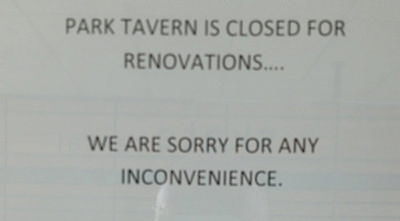 Papers have gone up to cover the windows of the
Park Tavern
at 2nd and M in
Canal Park
, with a sign up saying they are closed for renovations. I've sent an inquiry (given that the restaurant's social media feeds and web site remain silent), but my understanding from other sources is that this is more than just a freshening of the decor--
one reader says
he was told that it will be reopening as a pizza-based venue.
With construction underway on the Canal Park ice rink, scheduled to officially open for the season on Nov. 14, this would seem to be a good time frame for a retooling.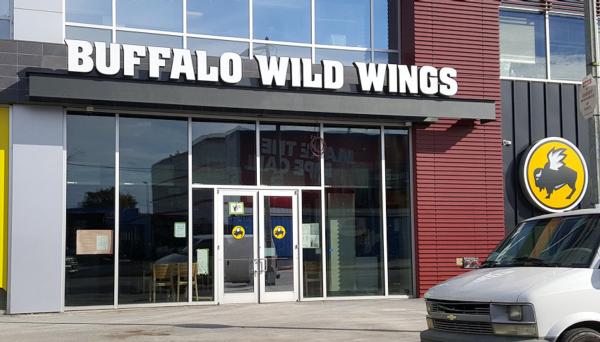 In the meantime, over on Half Street just south of the Metro entrance at M Street,
Buffalo Wild Wings
is looking close to opening. A worker told me that staff training is expected to start this week, with November 17 being the *targeted* opening date. Though, of course (all together now), We Shall See.
UPDATE:
It actually looks like
Nov. 16
will be the grand opening (the date I heard many moons ago), with
this mailing
providing the big hint but also according to sources In the Know.
(PS: There are tentative thoughts about a JDLand happy hour in the coming weeks, probably at BWW. More as the schedule becomes clear.)