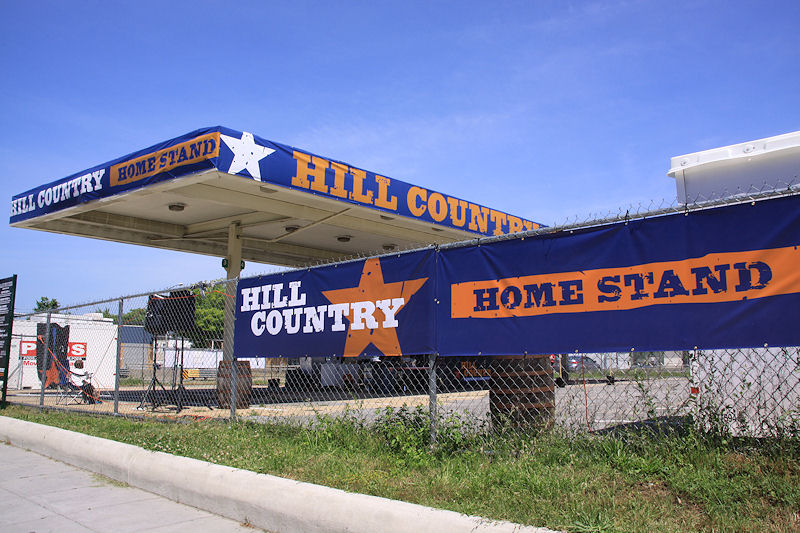 If you've been feeling like your baseball experience is lacking in Texas barbecue, you are in luck, with the news that
Hill Country Barbecue
will be running a gameday sandwich shop called "The Home Stand" on the
JBG/1244 South Capitol
site on the northeast corner of South Capitol and N streets, SE, immediately north of the Nats Park western parking garage.
There will be picnic seating for 200, with a rotating lineup of sandwiches ranging from their Chopped Beef, Pit Smoked Turkey and Hot Link Sausage sandwiches as well as a "daily Pitmaster special." Each sandwich will come with your choice of cucumber salad, baked beans, or pasta salad.
There won't be beer and wine offerings to start, but those libations should be part of the lineup eventually.
The Home Stand will be open two hours before and after the game on home game days.
The Post says
that it could open this Friday, or "if not this Friday, then by the next homestand," according to a Hill Country rep.
This site is slated to become a
290-unit residential building
with 26,000 square feet of retail, but it hasn't been expected that work would begin on that project until after baseball season at the earliest.
UPDATE, 5/24:
"The Home Stand" started operating on Friday, and is now duly photographed, as you see above, and
here
.