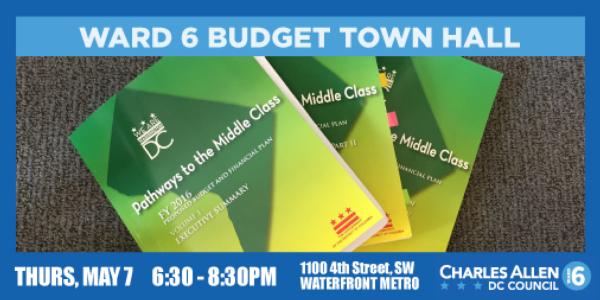 Ward 6's no-longer-quite-so-new councilmember Charles Allen is hosting his first
Budget Town Hall
, on Thursday May 7 at 1100 4th St., SW, in room E-200.
Allen will be highlighting "both the good and the bad" of
Mayor Bowser's proposed FY16 budget
, as well as talking through his own budget priorities. But beyond that, this event is being billed as an opportunity for residents "to ask your budget questions and share your own priorities" before the council starts voting on its possible changes to the mayor's budget.
The meeting is scheduled to begin at 6:30 pm.