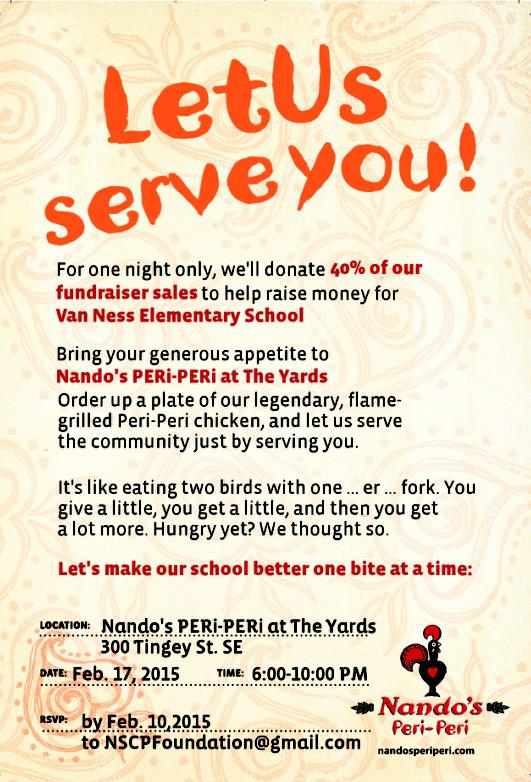 Originally scheduled in February but delayed thanks to snow, the
fundraiser at Nando's Peri-Peri
for
Van Ness Elementary
in advance of the school's reopening this fall is now happening on Tuesday, March 24.
Bring the flyer
to Nando's between 5 pm and 10 pm, order food, and Nando's will donate 40% of fundraiser sales to help raise money for the school. (Don't fret either the Feb. 17 date on it or about the RSVP stuff.)
This is the third in the series of fundraisers for nearby schools put on by the
Near Southeast Community Partners
group and Nando's, and there's a mini-competition going on to see which school raises the most money. So, if you're in the mood for chicken and mushed minty peas on Tuesday, print out the flyer and head to Tingey Street....