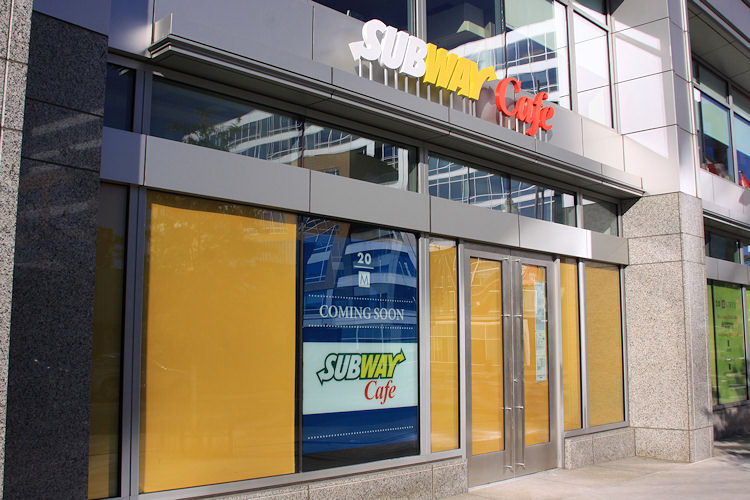 Reports from folks involved with
20 M Street
say that the new
Subway Cafe
restaurant opened this morning at 10 am.
This is the "office building-oriented concept" from the company, with a full Subway menu but with a coffee-shop vibe, meaning that there's big cushy seats and premium caffeinated beverages in addition to the sandwiches.
If these reports are indeed true, has anyone ventured in?
This is in the same building where
The Big Stick opened last week
. It is on the northwest corner of Half and M streets, SE, kitty corner from the west entrance of the Navy Yard Metro station and one block north of Nats Park.