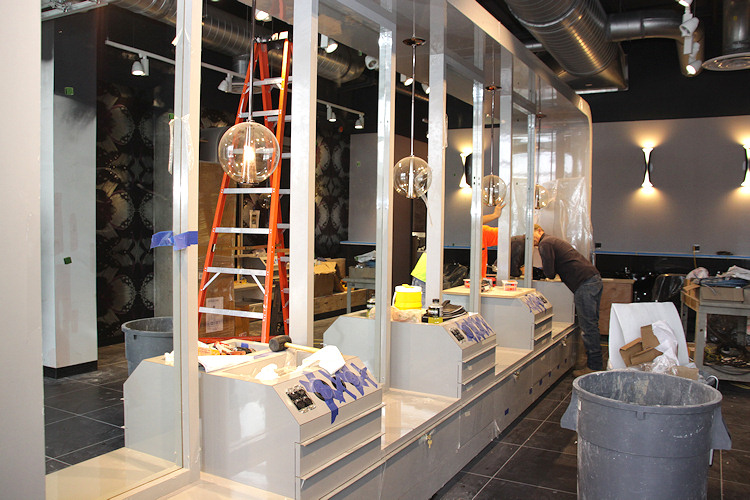 While
Bang Salon
in the
VIDA Fitness spread
at the Yards is still a few days away from its slated opening date of Sept. 30 (fingers crossed), the operators already have in the works a "
Cut-a-Thon
" on Sunday, Oct. 5, from 9 am to 9 pm in support of ovarian cancer education and awareness.
For 12 hours, 100 percent of the proceeds from every haircut will be donated to the
National Ovarian Cancer Coalition
. If going to a salon is stressful, the complimentary champagne and small appetizers may serve to soothe you.
More than 20,000 women in the United States are diagnosed with ovarian cancer each year, but because of the disease's somewhat vague symptoms and a lack of reliable detection tests, most cases do not get diagnosed until the cancer has reached later stages--approximately 15,000 women die annually from the disease.
So if you're getting a little shaggy, see if you can hang on for an extra week or so and contribute to the cause. It's easier than pouring an ice bucket over your head.
(Note that this is only for getting your hairs cut [as Mom used to say], not coloring or other chemical services.)
UPDATE:
Following up on reader JES's question in the comments, Bang is taking taking walk-ins for this event on Oct. 5 but appointments are suggested--appointments can be made online at
bangsalon.com
or (202) 628-3222.