(a random before-and-after moment)
| | |
| --- | --- |
| March 30, 2009 | December 10, 2016 |

New Jersey at H, Looking Southwest (

see more

)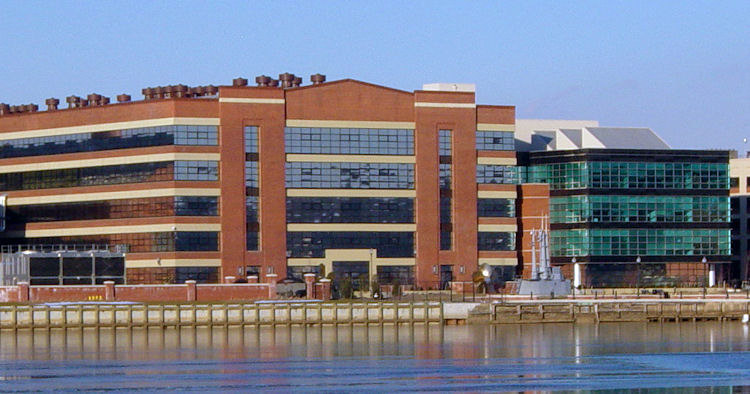 It seems hard to believe that Tuesday, Sept. 16 will be the one-year anniversary of the
terrible shooting rampage at the Washington Navy Yard
that left 12 people dead.
The remembrance at Canal Park is free and open to the public.
---
202_cyclist
says: (
9/10/14 2:45 PM
)
Last September 16 was an awful, tragic, day. My thoughts and sympathy is with the families of those who've lost loved ones at the Navy Yard last year.
It is well past time that we have background checks to prevent the mentally ill from purchasing guns, no questions asked. As we've seen with Tucson, Aurora, Virginia Tech, the Navy Yard, Newton, and other tragedies, when those suffering from mental illness are allowed to easily acquire guns, too frequently there are tragic consequences.
---
---
Bruce
says: (
9/12/14 11:29 AM
)
September 16th was a tragic day for the Navy and our community. Near Southeast Community Partners wanted to bring the community together to honor those who lost their lives, those who survived, their families, first responders and everyone in the building and area who were forever touched by this tragic event.
Thank you to the Navy, those who have supported this effort including Janet Weston of WC Smith (Park Manager) who donated use of the Park, Council Member Tommy Wells, Charles Allen (both offered full support from the beginning), dignitaries who will be in attendance , community members who supported us and our Taskforce for their tireless work.
We look forward to seeing everyone in Canal Park on Tuesday evening.
Never forget and God bless the USA.
---
Add a Comment:
Comments are closed for this post.
JDLand Comments RSS Feed

Records added or updated recently displayed here; click the "archive" links to see additional detail and older records. All data from DC Government databases and RSS feeds. JDLand takes no responsibility for errors, omissions, etc. (read CapStat disclaimer). Data is retrieved daily.


300 B/O K ST SE
BURGLARY
Burglary Two
01/13/18
1000 B/O 4TH ST SE
THEFT FROM AUTO
Theft (theft From Motor Vehicle)
01/11/18
500 B/O M ST SE
THEFT FROM AUTO
Theft 2nd Degree (theft From Motor Vehicle)
01/09/18
900 B/O 4TH ST SE
THEFT
Theft 2nd Degree (all Other Larceny)
01/07/18
100 B/O I ST SE
MOTOR VEHICLE THEFT
Theft First Degree (Stolen Auto)
01/04/18
400 B/O M ST SE
THEFT
Theft 2nd Degree (all Other Larceny)
01/04/18
400 B/O M ST SE
THEFT
Shoplifting
01/02/18
UNIT B/O K ST SE
THEFT
Theft 2nd Degree (theft From Building)
12/31/17
400 B/O M ST SE
THEFT
Theft 2nd Degree (all Other Larceny)
12/19/17




| | |
| --- | --- |
| Recent Issued Building Permits | Archive |

1100 2ND PL SE

12/21/17

CAPPER CARROLLSBURG VENTURE LLC / null

P1802299 / SUPPLEMENTAL

1331 2ND ST SE

12/22/17

DC WATER / DAVE LEVINE

AH1800369 / CONSTRUCTION

After Hours work for structure excavation and support for B1311474 DC Water, Corman Construction 301-343-5417. TO EXCLUDE LEGAL HOLIDAYS.

1331 4TH ST SE CU

12/27/17

FC 1331 LLC / GARY BRENT; N/A

SG1800119 / CONSTRUCTION

Install 1 illuminated blade sign and 7 non-illuminated window vinyl signs - CHLOE BY HAIDAR KAROUM

12/28/17

FC 1331 LLC / BEN BEDDO

TL1700205 / CONSTRUCTION

New Tenant Layout for restaurant

1300 4TH ST SE

01/05/18

FORREST CITY WASHINGTON / GEORGE ARTHUR KING

SB1800091 / CONSTRUCTION

To abandon 18 6 inch diameter 80 foot deep dewatering wells and 4 2 inch diameter 50 feet deep observation wells per the DOEE regulations

1346 4TH ST SE

01/12/18

ALAN OWINGS / ROBERT HENRY

AH1800415 / CONSTRUCTION

After Hours Permit for 1 / 15 / 18 from 7AM to 7PM to perform concrete operations, framing, operations, and utility operations.

2 I ST SE

12/20/17

CRESCENT CAPITAL VIEW, LLC N/A / ERICKA CLARK

AH1800359 / CONSTRUCTION

Place and finish concrete. Minimal noise impact, and required for reduction on impact to traffic.

411 I ST SE

12/27/17

ABIGAIL A SMITH / ROBERT D. JOHNSTON

E1802679 / SUPPLEMENTAL

337 L ST SE

12/22/17

JENNIFER LANCASTER / null

E1802602 / SUPPLEMENTAL

01/11/18

JENNIFER LANCASTER / BJORN FALK

SOL1800005 / CONSTRUCTION

Installation of a 3.6kW solar PV system. Roof Mounted, 10 panels

300 M ST SE STE# 400

01/03/18

FEDERAL CENTER LP / SAM HOLLEN

B1803531 / CONSTRUCTION

INTERIOR RENOVATION TO 4TH FLOOR OFFICE CONFERENCE ROOM. PARTITIONS, CEILING, MECHANICAL, ELECTRICAL AND LIFE SAFETY. NO PLUMBING OR STRUCTURAL. 680 SQUARE FEET. CACI SUITE 400

25 POTOMAC AVE SE DOCK 79

01/11/18

RIVERFRONT HOLDINGS I LLC / null

P1802701 / SUPPLEMENTAL

227 TINGEY ST SE

12/29/17

JW CAPITAL PARTNERS / MELISSA DIAZ

FD1700126 / CONSTRUCTION

Parcel L1- Foundation to Grade permit for the new construction on an 11 story full service hotel building with restaurant and retail.

AH = After Hours; B = Alteration & Repair; D = Demolition; E = Electrical; FB = Boiler; M = Mechanical; P = Plumbing and Gas; PC = Post Card; R = Raze; SG = Sign; TL = Tenant Layout; TN = Tent; RW = Retaining Wall;



No commercial transaction records added or modified in the past two weeks.