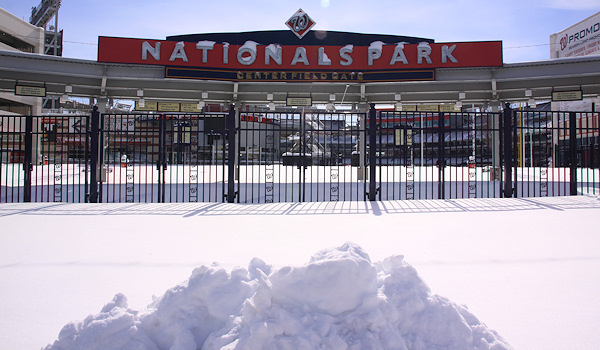 The Washington Post is reporting
this afternoon that hockey is coming to
Nationals Park
in a few months: "The NHL and the Washington Nationals have reached terms allowing the 2015 Winter Classic game, set for Jan. 1 between the Capitals and Chicago Blackhawks, to be played in the D.C. ballpark, according to three people familiar with the negotiations."
It was announced almost a year ago that the game would be coming to DC, and there were
"reports" in December of 2013
that the ballpark had been chosen as the location, but apparently there were "several issues" needing to be resolved. An official announcement is expected "very soon," says the Post.
Now let's hope it's not 70 and sunny on Jan. 1.