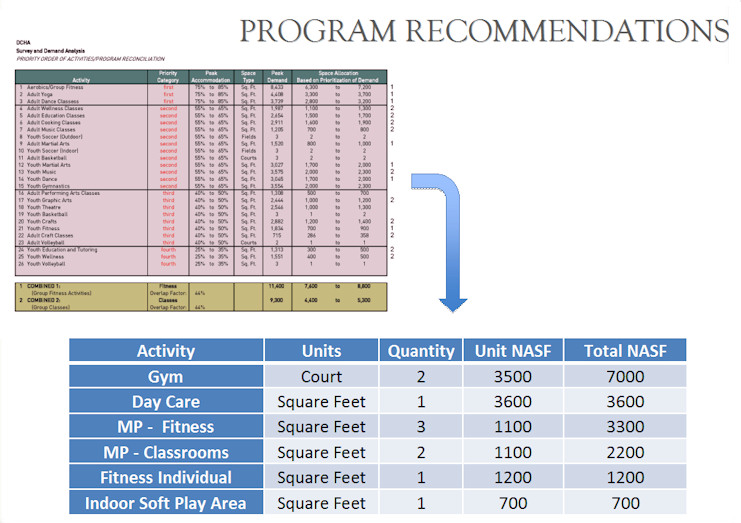 At a public meeting on Wednesday night, the team working with the DC Housing Authority
unveiled
what programs the consultants will be recommending be offered at the
Capper community center
, a list that grew out of the
recent survey about residents' wishes
.
The recommendations are:
* A 7,000-square-foot gymnasium with basketball court that can also be divided into two smaller courts when needed;
* A 3,600-square-foot day care center, which would also include a secured outdoor play area;
* Three multipurpose fitness rooms (for yoga classes or the like):
* Two multipurpose classrooms;
* One individual fitness area, which could include treadmills and weights; and
* A small "soft play area" for little kids.
The recommendations are not a written-in-stone marching order, however. Soon the Housing Authority will be putting out an RFP to find the organization that will run the community center (though apparently we're now calling it a "community building," because #branding). The operator would then have "flexibility" in what it offers, while ostensibly guided by the survey results.
There were 473 responses to the survey, and
the meeting slides
show both the demographic breakdown of respondents as well as the top vote-getters in both fitness and "enrichment" activities.
The slides also include conceptual drawings of how the two-story building could be laid out to handle the recommended offerings, though it was stressed that the operator will be making the final decisions on layout and whatnot. (You may remember that there was at one time a basement planned for the building, but it's now been removed from the design.)
Attendees at the meeting did not rise up in fire-breathing opposition to the presentation, though concerns were raised about the lack of garden space, the seeming preference of fitness activities over learning/cultural/enrichment activities, and the need for space and kitchen access to accommodate private events like kids' birthday parties.
The slides also said that the groundbreaking for the building is "about to happen," which of course translates to JDLand Speak as "Any Minute Now."