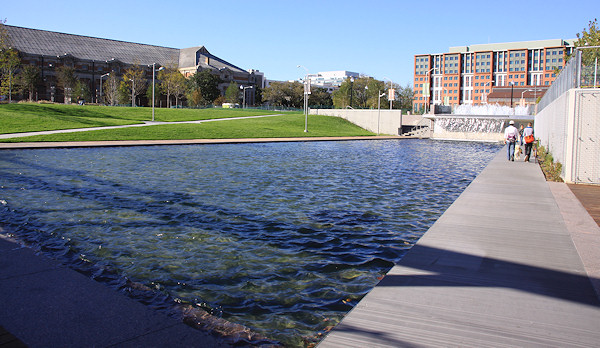 *
FILLING WATER
: After the flooding a few weeks ago
took out the pumps
, the
Yards Park
folks are now
reporting that the basin is starting to be re-filled
. Though it's still in a testing phase, officials are optimistic that the wait is almost over and the basin and fountains should be back in operation soon.
*
FRONTING WATER
: I came *thisclose* to posting a
link that just popped up
in my RSS reader about how the developers of the
Florida Rock site
just said that they expect to begin construction on Phase I of RiverFront on the Anacostia in "mid-2014"--but then I thought to look at the date on the release, and it was May 7. So I guess could still technically be considered news, but we're now reaching "mid-2014" with no sign of movement....
And in the No Water Connection At All Department:
(and no, the headline isn't a typo)