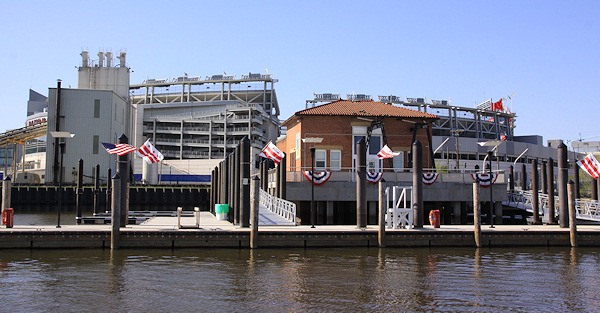 It was
announced earlier this week
that the US Department of Transportation has awarded a $3.38 million grant to help establish a "fast ferry" service from Alexandria to "the Navy Yard.".
According to WTOP, the money will be used to buy two ferry boats and operate them during business hours.
WTOP's piece also says that "[g]etting the ferry service off the ground is not a huge technologically complex issue that some would think. But growing it and sustaining it will be more difficult." Prince William County Supervisor Frank Principi, longtime advocate for water-based commuting opportunities, says that it will require partnerships, such as local governments, the military, and the private sector, to sustain the service.
Principi says that the service could be up and running within a year--but there isn't as yet a dock location identified in Alexandria.
UPDATE:
As mentioned in the comments, the
Post reports today
that the destination will be Bolling and St. Elizabeth's (and that's what the
actual FTA release says
). Maybe earlier reporting was assuming people could swim to the Navy Yard from there.