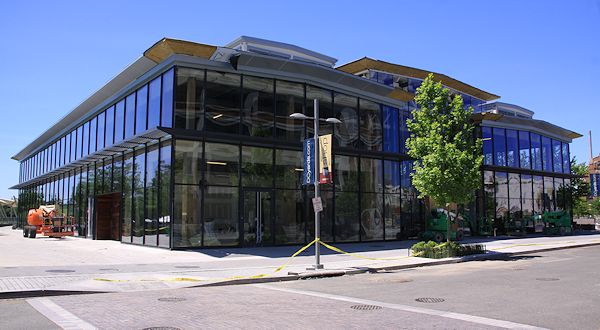 From Going Out Guide's
preview of drinking options
around the ballpark, there's this little tidbit: "By May 1, you'll see a food truck preview of an as-yet-unnamed Southern-style restaurant, which Fairgrounds owner Bo Blair and Bayou chef Rusty Holman plan to open in the
Lumber Shed
in
Yards Park
, currently home to Osteria Morini and Agua 301. (Holman is a native of North Carolina.)"
If so, this would go into the empty space on the northwest corner of the building (across from Kruba Thai). It would also join
Ice Cream Jubilee
, which should be opening soon in the northeast corner of the building.
Forest City, as always, does not comment on leases before they are executed, so there is no confirmation of this as yet.
(Those Forest City staffers up on the second floor better all be getting memberships at Vida.)