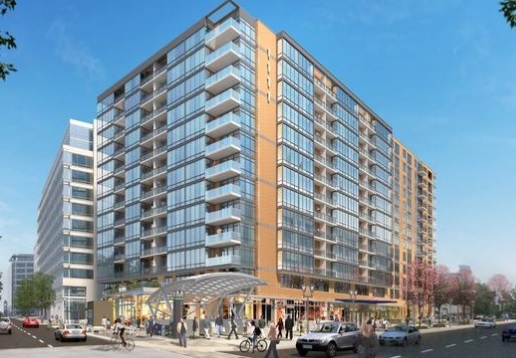 WBJ reported
on Thursday that Donohoe has made its decision to switch the long-planned
1111 New Jersey
office development to a 13-story, 324-unit residential building with 11,000 square feet of ground-floor retail and 213 underground parking spaces. It will be called the "Gallery at Capitol Riverfront."
Further, the construction contract has already been "awarded" (to, ahem, Donohoe Construction), and WBJ quotes a company official as saying the project will begin in the first quarter of 2014, with delivery in 2016.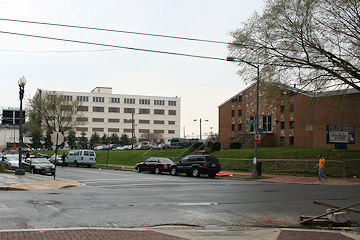 The site, which is above the New Jersey Avenue portion of the Navy Yard-Ballpark subway station, also includes the land upon which sits the St. Matthews Baptist Church at New Jersey and L (seen at right), which Donohoe has apparently acquired. As you can
see in the rendering
, the building will sit right next to but will not contain the Metro station entrance (the way 55 M Street contains the west entrance at Half Street).
If they do intend to get underway next year, that brings the total of new residential units expected in the neighborhood over the next two years to nearly 1,900, with
Twelve12
,
River Parc
, and the
Park Chelsea
already out of the ground and
Yards/Parcel N
,
800 New Jersey
and now this Donohoe project in the lineup to start in 2014.
I think I might have to buy a new camera.