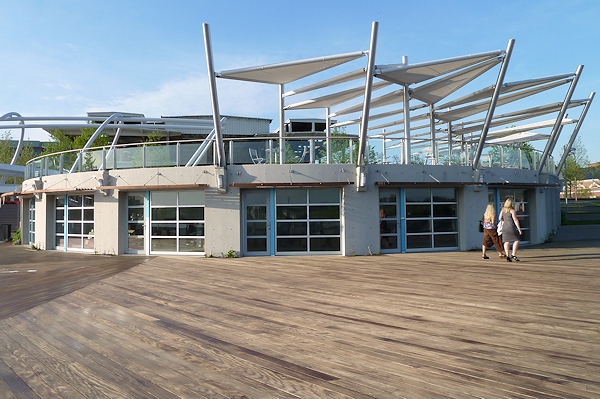 Thanks to a small tidbit on the notice of a liquor license application by
Osteria Morini
for its coming location in the
Lumber Shed
at the
Yards Park
, I can pass along that Morini's chef Michael White will also be bringing his
Nicoletta
pizza/pasta carryout and delivery operation to one of the small retail spaces built into the park's overlook, on the boardwalk near the pedestrian bridge.
Though the boardwalk retail spaces have been envisioned as housing "seasonal" offerings, Nicoletta will be a year-round tenant. The space Nicoletta will occupy is about 250 square feet, so it will have no interior seating, but it will have outdoor seating in the warm months.
Nicoletta is expected to open a few months after Morini, which is still targeting a late summer debut. So, it could be by late fall or by the end of the year, while keeping in mind that restaurant target dates are often a bit fluid.