A few items that are small, but worth passing along: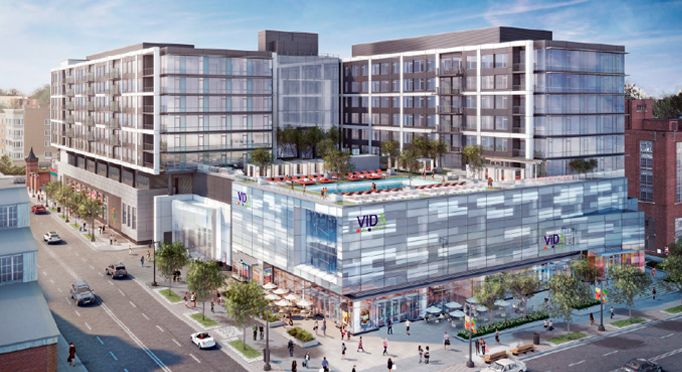 * Forest City has put up fence signs around the
Twelve12
construction site, showing new sleeker renderings of the exterior. The signs also announce the official web site,
Twelve12dc.com
, which is pretty much just a placeholder at this point, but does at least show two of the new renderings, including the one at right that I pilfered. (I asked for the other drawings on the signs, but Forest City isn't ready to release them yet. Waah.) This is the
220ish-unit rental project
at 4th and M that will be home to both Harris Teeter and Vida Fitness when it's completed in spring 2014. And if you look through the fences, you can see that the northern end of the construction, near M Street, is already about up to ground level.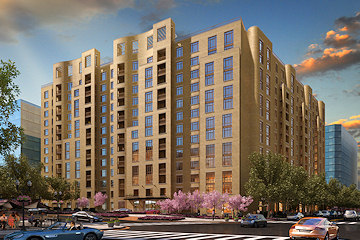 * Construction at the 432-unit
Park Chelsea
at New Jersey and I continues to move along, and the two tower cranes should be up on the site by late May/early June. While the increasingly large hole on the site makes it look like they are excavating the entire block, folks at William C. Smith tell me that they dug beyond the building's actual footprint to make excavation easier, and will be filling it back to the property line as construction continues. Also, they have now cleared and smoothed out the small hill that used to exist between the old Canal Street and New Jersey Avenue, so that you can even see a dirt-road version of H Street running from 2nd Street west to New Jersey. (It would help if I had new pictures of what I'm talking about to match to the
old ones
, but soon.)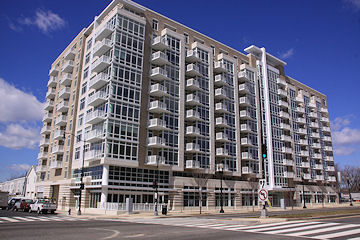 * Technically outside of my borders, but yesterday there was a
ribbon cutting
at the new
Camden South Capitol apartment building
at South Capitol and O, across from Nationals Park. The 276-unit building begins leasing its lower floors today, with rents ranging from $1288 per month for the smallest studio to $3225 per month for a 2BR/2BA unit. The web site, which includes floor plans, is available
here
. I used to follow this project back when it was getting underway, so you can
see my before-and-afters of the site
going back to 2006, though I haven't gotten into the ballpark yet to get the true "afters" from there.