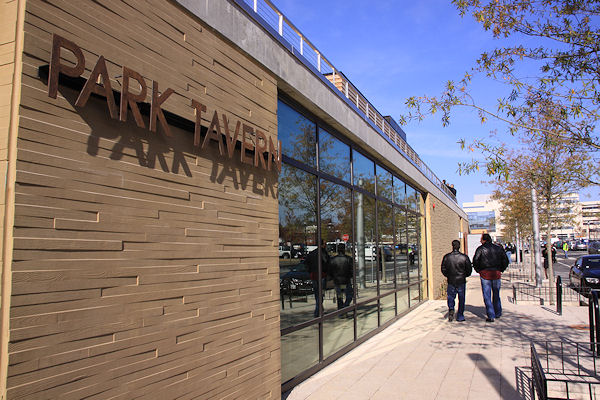 After months of waiting,
a simple tweet a few moments ago
says that the Park Tavern restaurant at 2nd and M SE in
Canal Park
is open for business.
If you stop by there, give us some details in the comments.
UPDATE:
I should also mention that the
BID tweeted
that the water feature (some might call it "fountains") at Canal Park is operational today as well, after a breather during the switchover from ice rink to warm weather retreat.
UPDATE II:
Here is the menu
. (If you want to see the chicken, parm cream, and dried cherries flatbread,
here 'tis
. And
here's the taps
. And
the cocktail menu
, blurred to give you the experience of ordering after you've had a few.) The manager told me they will just be open for dinner for a few weeks, then expand to lunch.