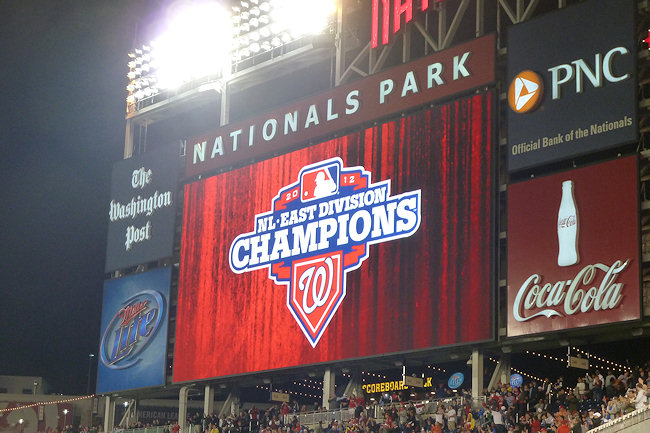 It was quite a night at the ballpark on Monday as the
Nationals clinched the NL East Divsion Title
, bringing Washington its first first-place finish since 1933.
Even at the beginning of this year, with Davey Johnson fully installed, Strasburg coming back, Harper on deck, and Werth past his "rookie" struggles, a division title in 2012 looked like something that could happen, but that more likely 2013 would really be the year that the team would contend.
However, you wonder what developers, retailers, tenants, and the banks that control so many of the commercial real estate purse strings have been thinking as the team's stellar year unfolded, probably also having thought that 2013 would really be the year the team caught fire but then watching those tens of thousands of fans traipse down to N Street throughout 2012, and now realizing that the team will be bringing the national spotlight to Near Southeast, and the neighborhood is not quite ready for its close-up yet.