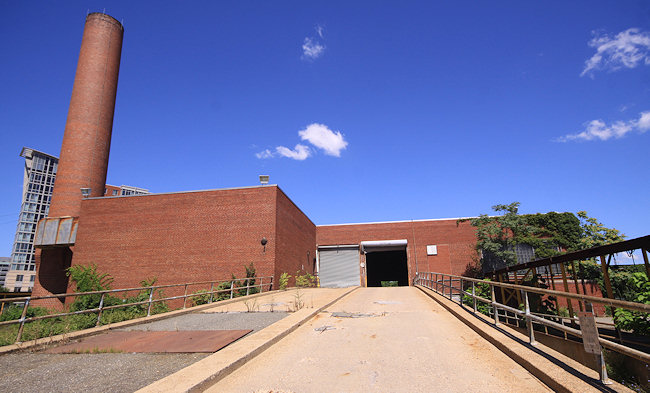 It's not exactly a palace, but it would have killed me had the old trash transfer station/DPW site at 900 New Jersey Ave., SE, been razed without my ever having gotten inside the fences with my camera.
Since the demolition countdown clock is now ticking (though no one wants to commit to an actual *when*, other than "near-term"), I finally got to traipse around the 1920s-era building on Tuesday.
I took far more photos than the building probably warrants, but the historical record must be served.