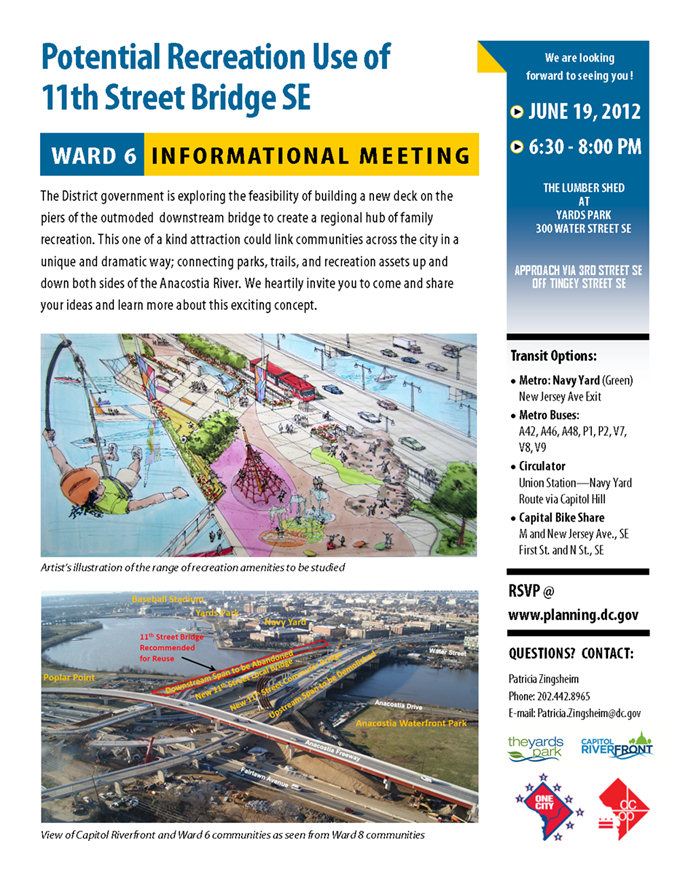 The
Office of Planning
isn't exactly lighting up the Intertubes promoting this, but apparently there's another "informational meeting" on the notion of turning the old outbound
11th Street Bridge
into a "recreational bridge"
tonight at 6:30 pm
at the Lumber Shed in the
Yards Park
.
According to an e-mail forwarded around by ANC commissioner David Garber (I haven't seen mention of the event anywhere else), the meeting's primary purpose is to get ideas about the kinds of attractions and features that OP would then want to put into the design competition they plan to hold for the bridge. There's no funding for any actual construction at this point, and a private partner would probably have to be found to foot the not-miniscule tab to build a new decking across the river on the footings that will remain now that the
current deck is being demolished
.