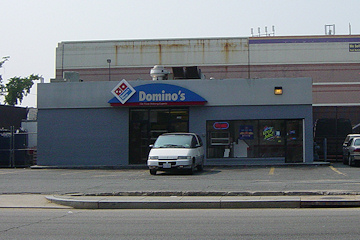 Not exactly stop-the-presses news, but I would be shirking my fiduciary duties if I didn't make note of the fact that the all-black building on the
southeast corner of South Capitol and M
was demolished on Wednesday.
This building was a Domino's Pizza until
it closed on Jan. 28, 2008
. The lot has been owned by Monument Realty since August 2005, and Monument also owns most of the other lots along that block of South Capitol except for the self storage business. There are no current plans for any development on the site, so expectations should be that its main function will be as a parking lot for the foreseeable future.