---
ZoolanderANDtheBoYz
says: (
2/9/12 8:03 PM
)
A typical mediocre government employee. It takes a million years to get things done. Why is it the Capitol River front BID tax me and they don't fight on getting Whole Foods. I love Whole foods. I don't like to drive to 14th and P street NW or Clarendon. I want whole foods!!!!!!!!!!!!!!!!!!!!!!!!!!!!!!!!
---
---
F
says: (
2/9/12 11:25 PM
)
I want a Whole Foods as well. We have more than our share of banks and sandwich shops in Near SE. The Yards shops offer some variety, but Whole Foods is in a class by itself. We need to get them in the neighborhood before there aren't any spaces left which can hold them.
Thanks ZoolanderANDtheBoYz
---
---
Eric
says: (
2/10/12 4:32 PM
)
I agree. There's already a stupid Harris Teeter at Potomac Avenue. Why build another here? WHOLE FOODS!!!
---
---
The Hoff
says: (
2/11/12 3:41 AM
)
Until you can spend most of your disposable income on $8 leaves of lettuce around here I'll be happy to charge my car and take you guys over to Clarendon.
---
---
BillP
says: (
2/11/12 12:10 PM
)
Uh, what the heck does this post have to do with whole foods? At any rate, please note that there are plenty of rental and condo units available next to WF locations in Clarendon, Foggy Bottom and Logan Circle.
---
---
JD
says: (
2/11/12 12:46 PM
)
There are a few diehards who still haven't gotten over the falling through of the deal to bring Whole Foods to the 880 New Jersey block.
---
---
ZoolanderANDtheBoYz
says: (
2/11/12 3:28 PM
)
@BillP, I love living here. I will live wherever I feel like living. Why the heck do I want to live in uptight Clarendon neighborhood or a congested Foggy Bottom or over priced Logan circle? Please note, I don't care about your opinion. It doesn't mean any thing to me.
---
---
Eric
says: (
2/11/12 4:29 PM
)
Clarendon isn't uptight, it's just so boring and racially homogeneous. Everyone there could have been cloned in the same frat vat. The venues are all kind of the same (which I'm worried about happening to Navy Yard, though I suppose it's expected since we're associated with the Stadium).
Right now living here is pricey enough that it keeps away the weird/eccentric/interesting people. I personally think we need subsidized Navy Yard housing for more hipsters, artists, geeks, and people with tattoos. Maybe 100 dollars off your housing for every weird tat, piercing, or old school videogame system you have.
---
---
The Hoff
says: (
2/12/12 10:08 AM
)
Maybe we should start an outreach program where we hand out ironic hats to locals.
---
---
JD
says: (
2/12/12 10:24 AM
)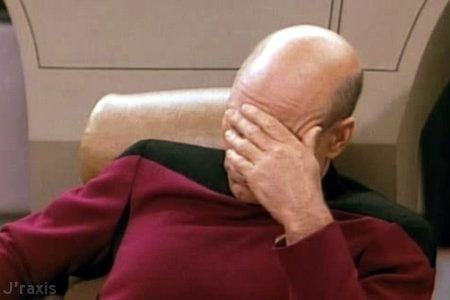 (PS: I'm the only one who gets to do HTML)
---
---
BillP
says: (
2/13/12 12:26 PM
)
@Zoolander - at the risk of stating the obvious, the feeling is mutual. if you can't see the irony of your comment to me, especially since this entire exchange began with your unsolicited, off-topic opinion, i am sure many others can.
@JD - LOL, nicely done!
---
---
ZoolanderANDtheBoYz
says: (
2/13/12 3:14 PM
)
@BillP, I didn't go off topic. I was just annoyed why it is taking so long to raze the old trash transfer. I just think most government workers are slow and they take their time to do any work. Bringing whole foods to a neighborhood with an average household income of $80K income shouldn't be something hard to do.
---
Add a Comment:
Comments are closed for this post.
JDLand Comments RSS Feed