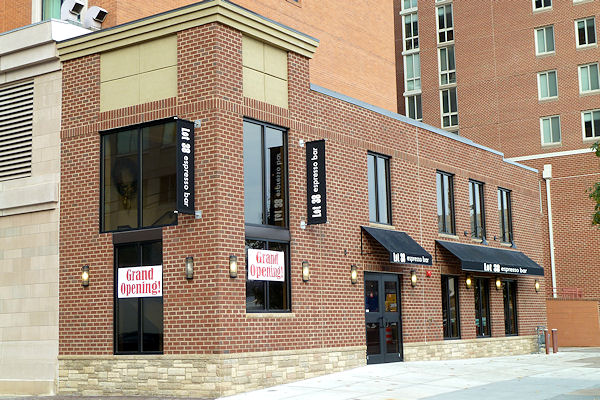 I missed out on Lot 38 Espresso's Grand Opening on Wednesday, because, well, it was raining. (How's that for dedication?) But I wandered down first thing this morning to check out the new digs, and of course snapped a few pictures. (I opted for a hot chocolate, since I am one of those heathens who doesn't drink coffee.)
Here's the photos
, and I included a couple of the progress on the two pavilions at
Canal Park
while I was at it.
I should also mention that they're now on Twitter (
@Lot38Espresso
) and
Facebook
, and I've added them to my
Near SE Businesses
Twitter list.
Their web site
is technically "coming soon," but it does at least list their hours, 6:30 am - 8 pm Monday-Friday, and 7 am - 7 pm Saturday and Sunday.