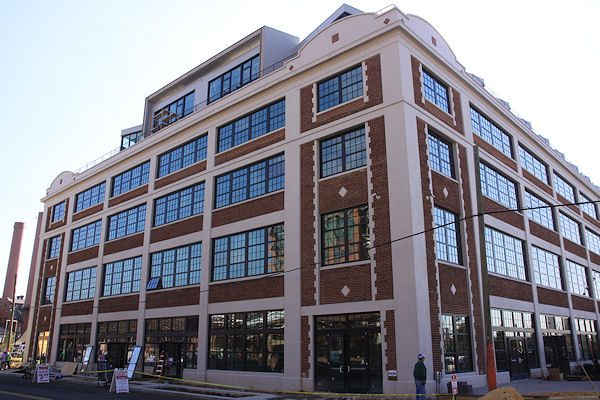 The fine folks at the
Foundry Lofts
leasing office
were kind enough to give me a hard-hat tour of the still-under construction building today, and of course I went with camera in hand. It was hard to pare down my photos to a manageable amount, but I think this
Foundry Lofts Construction Progress Gallery
does a good job of showing the general aura of the building's units and public spaces. (I even got to visit a few of the penthouse units, although there's still much work to be done on them.)
The 170-unit building is now about 43 percent leased, and the first residents are expected to move in at the end of this month. And within the next month or so, Potbelly Sandwich Works and Kruba Thai and Sushi will start work on their ground-floor spaces, with both looking to open during the first quarter of 2012.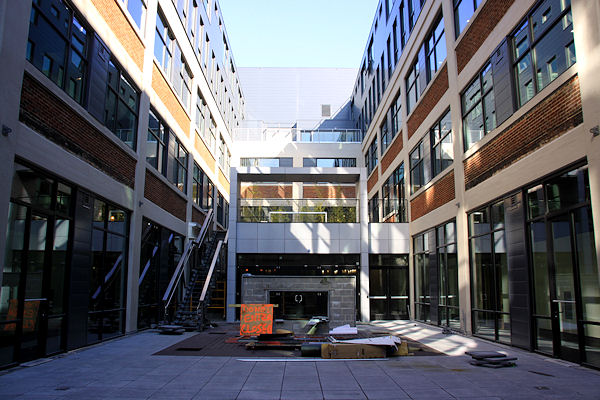 One aspect of the building's design that many people may not be aware of--since it isn't visible from the outside--is the large interior open-air courtyard, which even includes a yoga platform complete with bamboo. (I did confirm, though, that attendance at the daily yoga sessions will not be mandatory for residents.)
And, because I can never resist, I also got a couple photos of the so-close-to-being-finished bridge between the
Yards Park
and
Diamond Teague Park
(which should be opening Any Minute Now), as well as the increasingly naked
Boilermaker Shops
building. Those photos are at the bottom of the
gallery
.
For more about the project, see my
Foundry Lofts project page
, which includes many "before" photos that are worth looking at to be reminded at just what an amazing job has been done in transforming this 1918 building. And for much more detail about floor plans, available units, and other information, visit the
official leasing office web site
. Rents, according to the web site, start at about $2,000 a month for the one-bedroom units, $2.900-ish for two-bedroom units, and $3,200 and up for the two-story penthouses. (The corner ones with the great views run at about $4,500 a month.)