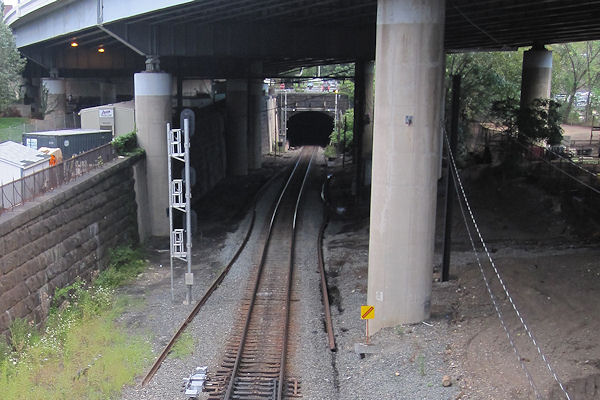 The public meeting process for the reconstruction of the Virginia Avenue Tunnel is about to get underway, with a date finally having been set for the first of the mandatory NEPA sessions: On Sept. 14, DDOT and the Federal Highway Administration will hold the
Public Information and Scoping Meeting
. This is an "open house," with no formal presentations to be made, but there will be maps and displays available, and officials will be there to receive comments from attendees.
Written comments
can also be submitted electronically, if you can't be there in person. The meeting is at Van Ness Elementary School at 5th and M, SE, from 6:30 pm to 8:30 pm.
After this, there will be a Public Design Concepts Meeting at some point in the fall, which is where the first detailed plans for the project will be laid out. Then the Environmental Assessment would be released sometime in spring of next year (with an accompanying public hearing), with the final decisions on the project's design being made about a year from now.