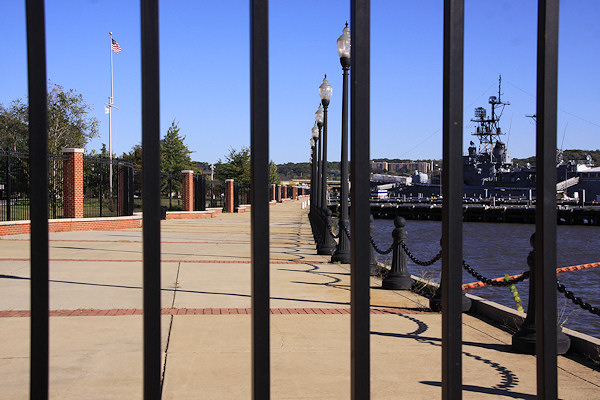 Just released from the Navy:
"Gates at the east and west end of the waterfront promenade (Riverwalk) at the Washington Navy Yard (WNY), will open for limited public access on Apr. 1, 2011. The WNY Riverwalk terminates at the
Yards Park
to the west and 11th Street SE to the east.
"The gates at both ends of the WNY Riverwalk will be open during base working hours, 8:00 a.m. to 5:00 p.m., Monday through Friday excluding Federal Holidays. Exceptions to these operating hours will be made when restricted access is necessary to accomplish Navy operations. The Navy may block or restrict access without notice for safety or operational reasons.
"The Display Ship Barry, located along the WNY Riverwalk, will be open to the public with access directly from the Riverwalk when the Riverwalk is open. The Display Ship Barry and the Navy Museum can be accessed through the WNY during normal hours when the Riverwalk is closed. Holders of valid Department of Defense (DoD) identification cards will be able to enter the WNY via turnstiles along the Riverwalk during operating hours. Access for non-DoD identification card holders will continue to be via the WNY visitors center, located at the intersection of O Street and 11th Street SE."