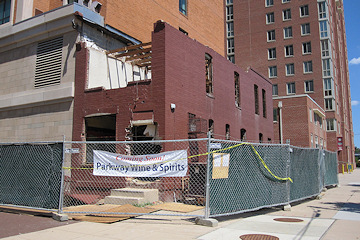 I can't imagine there's too many interested people who haven't yet seen this for themselves, so it's a bit more in the spirit of historical documentation that I've
posted some images
of what's left of the Little Red Building, now roofless and windowless and little more than a structure of [red] bricks, with a "Coming Soon! Parkway Wine and Spirits" sign hung on the fence.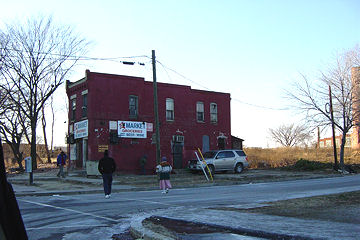 And I'll remain sentimental about it, since it will always be a symbol to me of what Near Southeast was--and wasn't--when I first began venturing around with camera in hand nearly eight years ago. I've taken more than 200 photos of the northwest corner of Second and L since 2003 (see 60 or so of them
here
), but the first, seen at right, taken on Jan. 20, 2003, will always be my favorite.