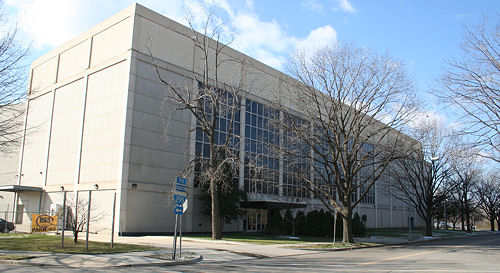 From the Examiner
: "The Fenty administration will spend more than $85 million to purchase a vacant warehouse in Southeast that the government has paid more than $15 million to rent while it has stood unused since mid-2007. Authorization to buy
225 Virginia Ave.
was included in the fiscal 2010 Budget Support Act, which won the D.C. Council's unanimous approval Tuesday." And, who will be occupying it? "After the buyout, the building is to be turned over to Bethesda-based developer Stonebridge Carras, which will turn it into the headquarters for the D.C. Child and Family Services Agency, the Office of the Chief Technology Officer and the Commission on the Arts and Humanities." This ends the falderal that's existed around the building since the Williams administration sublet the building in December 2006 with the intention to turn it into the headquarters for the police department. You can
browse all my posts about the building
if you want to stroll down memory lane.