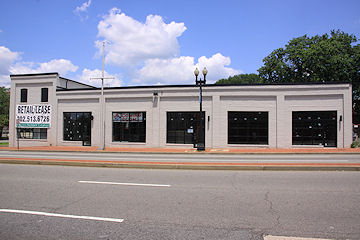 On Saturday I finally took some updated photos of the no-longer-beige building at
900 M
, and confirmed that there is a "
Domino's Coming Soon
" sign in the window. I also moseyed a few blocks east to get my first photos of the demolition of the ramps between the
11th Street Bridges
and RFK--the photos don't do a very good job of capturing the progress, though
comparing them with their befores
does help. I also added a few of the shots to my
11th Street Bridges photos
page, or you can just
browse the entire batch of photos
from the day.