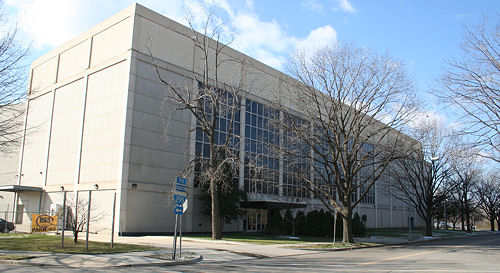 Did anyone see some people traipsing around the
old Post Plant
this morning? There apparently was a site visit was scheduled at 9:30 am as part of the city's move to unload its sublease of the building. The Office of Property Management now has
a page devoted to 225 Virginia
, with some additional overview documents and rough sketches of how the building could be re-adapted. It also mentions that the original Sept. 26 deadline for responses to the
Request for Expressions of Interest
is going to be extended, by not less than a week.
UPDATE:
The deadline is now set for October 3.
For those who haven't been following along, in late 2006 the city signed a sublease for the building with the intent of moving many functions of the police department there. But in the summer of 2007 OPM decided not to go forward with the move, leaving the building empty and the city paying over $500,000 a month in rent. They are looking for some developer to completely assume the sublease, that also contains an option to buy the building outright.