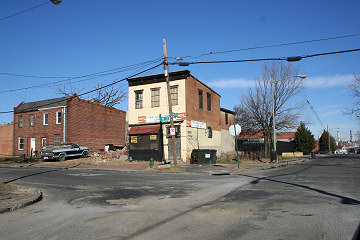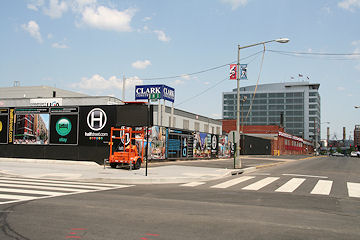 This hasn't been mentioned
in the items
over the past few days about Akridge's Aug. 27 closing of its $46.5 million purchase of Metro's
Southeastern Bus Garage
at Half and M: On the same day they closed on the bus garage, Akridge bought Monument Realty's land just south of the bus garage for $9.66 million. The site, a conglomeration of five or six lots that Monument cobbled together in 2004 and 2005, totals about 16,000 square feet along N Street between Half and Van, where the Good and Plenty carryout used to stand (for you old-timers).
To add one more Aug. 27 transaction to the mix: Monument also closed on its $22.7 million purchase of the 27,000-square-foot WMATA parking lot nestled between the Public Space Storage building and the old Domino's site, across Van from the bus garage. This is the land (currently Nats Parking Lot M) that Monument was awarded as part of the settlement of their lawsuit over the original awarding of all WMATA land on Square 700 to Akridge.
This means that Akridge now owns all of the west side of Half Street between M and N, while Monument owns the east side of South Capitol between M and N *except* for the Public Storage Building. (See my
Monument Ballpark District
page for photos.)
As mentioned in the other posts this week on Akridge's purchase of the bus garage, reports are that they are looking at a 700,000-sq-ft mixed-use project, beginning perhaps in 2010. Don't know anything more than this at this point. Monument had been working on a residential building at South Capitol and N (land they still own), but I haven't heard if that's still part of their plans.