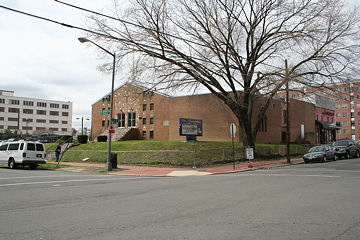 A little over a year after entering into a purchase agreement,
Ruben Companies
and the St. Matthew's Baptist Church at
1105 New Jersey
have terminated their contract, I have confirmed this evening. Can't tell you a single thing beyond that (no "why," or "what now," or anything else). Ruben continues to own properties at
1100 South Capitol
and the former KFC at 1101 South Capitol SW.