List of all Event Photo Galleries
JPI/Capitol Yards "Groundbreaking"
June 6, 2007
On June 6, 2007, JPI held a groundbreaking ceremony for all of its I Street projects (which together they are called "Capitol Yards"). (JPI Project Pages)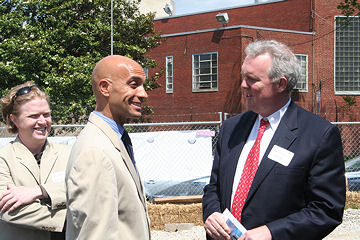 Upon arrival, Mayor Fenty seemed particularly humored by Ward 6 council member Tommy Wells. At left is Aaron Liebert of JPI.
JPI senior vice president Greg Lamb joins Council Member Wells, Mayor Fenty, and Aaron Liebert as they pose with the ceremonial shovel.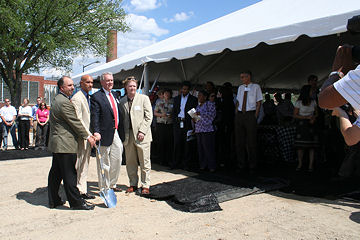 A wider shot of the shovel posing, in front of the tent erected at 909 New Jersey.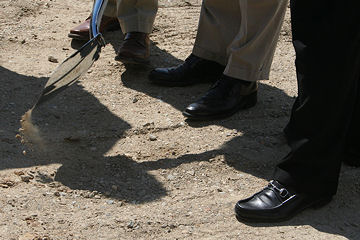 The actual amount of ground broken at the groundbreaking did not require much heavy lifting.