List of all Event Photo Galleries
11th Street Bridges Project Progress Photos
Jan. 27, 2013
Wandering around 11th and 12th streets south of M for the first time in a few months to see the latest developments in the 11th Street Bridges reconstruction. Previous 11th Street Bridges galleries: 9/14/12, 5/19/12, 1/8/12, 10/10/11, 10/7/11.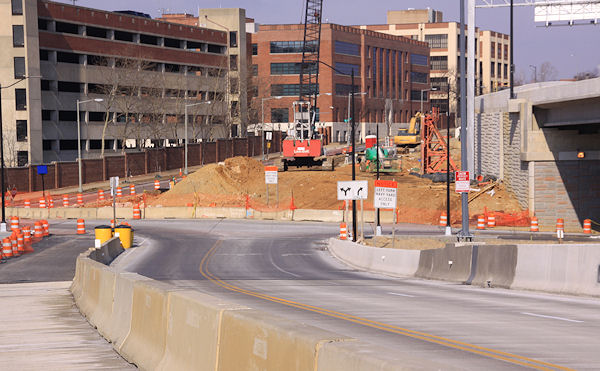 The view from the new 11th Street Local bridge to its northern end at O Street SE. Work continues to prepare 11th Street (seen toward the rear of the photo) for two-way traffic to and from this bridge.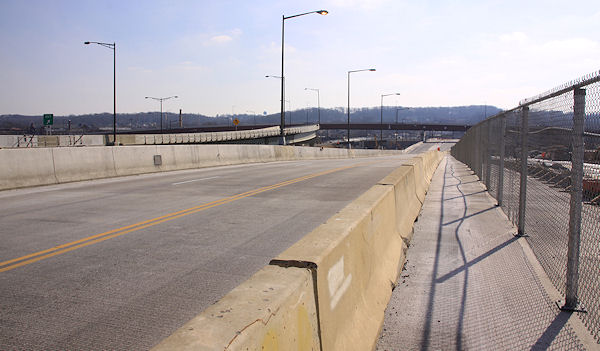 Standing on the 11th Street Local bridge, looking toward Anacostia, on a very quiet Sunday morning in January 2013. At far right construction continues on the bridge's downriver edge, including the pedestrian/cyclist path. At far left is the ramp from the outbound freeway bridge (I-695) to northbound DC-295, which opened in late 2012.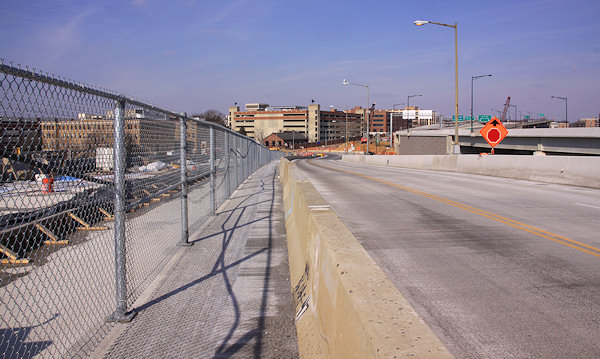 And turning around to look toward Near Southeast, with the inbound I-695 span at right.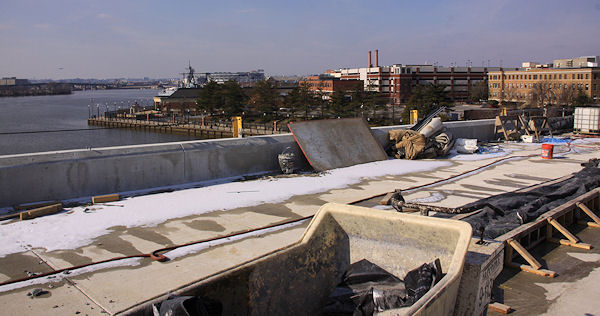 The view of the Anacostia River, Nationals Park, the Navy Yard, and Near Southeast from the 11th Street Local bridge, with construction on the pedestrian path still ongoing. Walkways will be built from this bridge to the two remaining in-water piers from the old outbound bridge to create viewing platforms. (If the 11th Street Recreation Bridge is created, though, it will be directly next to this bridge.)
A so-so picture of the under-construction pedestrian path, but a GREAT shot of the cyclone fence!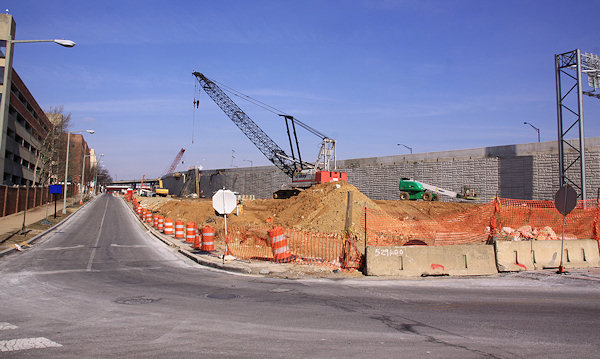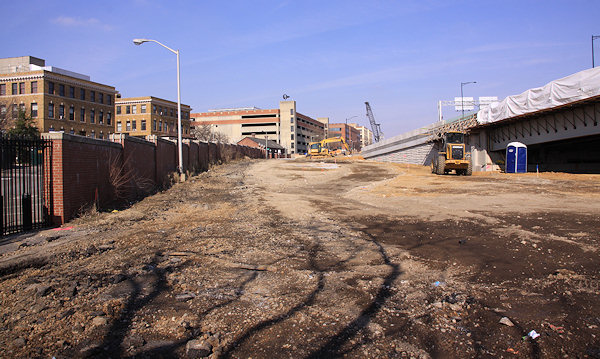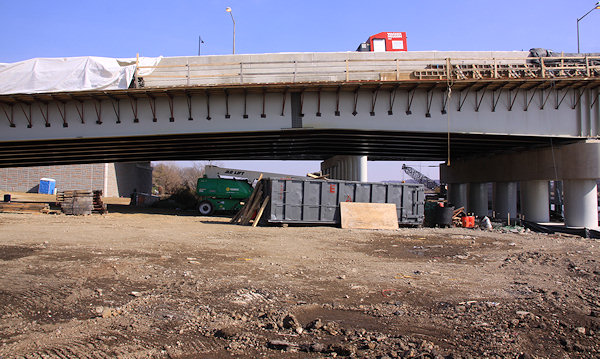 Looking directly east from the Navy Yard gate. The Riverwalk Trail will run this way, beneath the spans of the two bridges, and there will be a small park and landing at this site.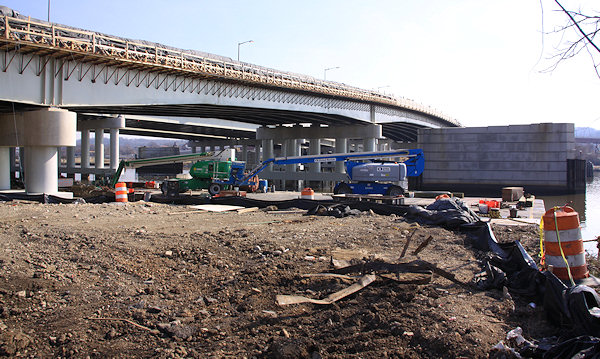 Turning and looking to the southeast from the Navy Yard gate. The piers from the old outbound freeway bridge remain, and the work on the downriver side of the new 11th Street Local bridge continues.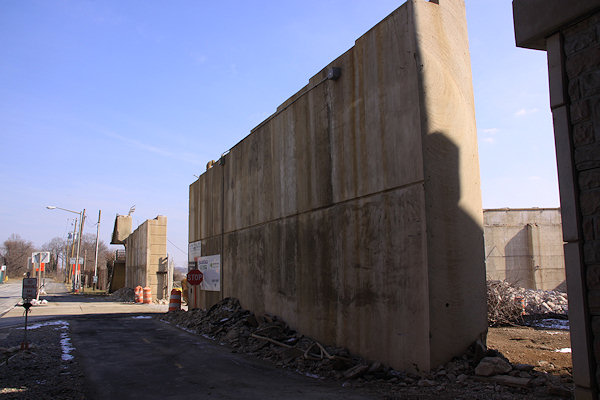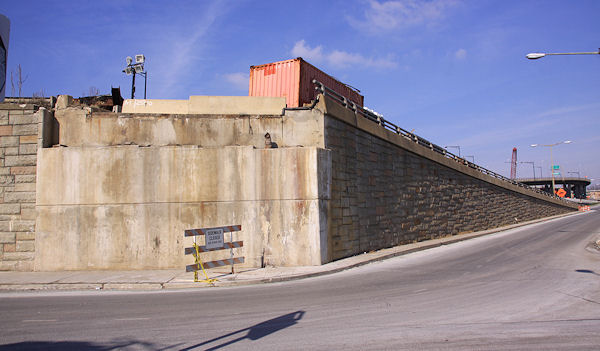 The demolition of the old ramp from the original inbound 11th Street Bridge to 12th Street SE is underway.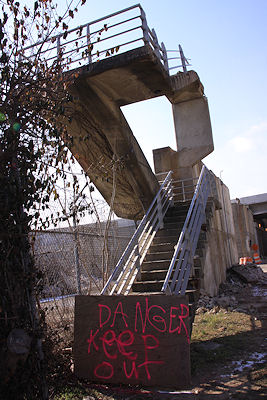 This staircase used to lead to the old inbound ramp to 12th Street, but now....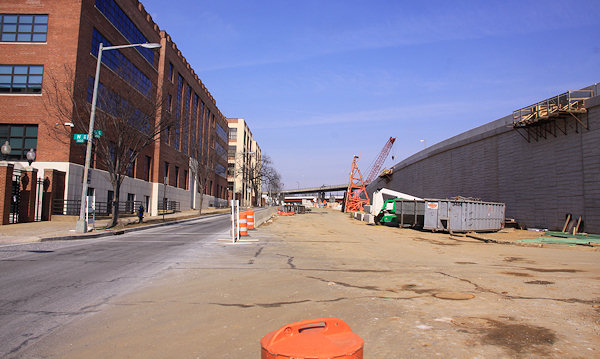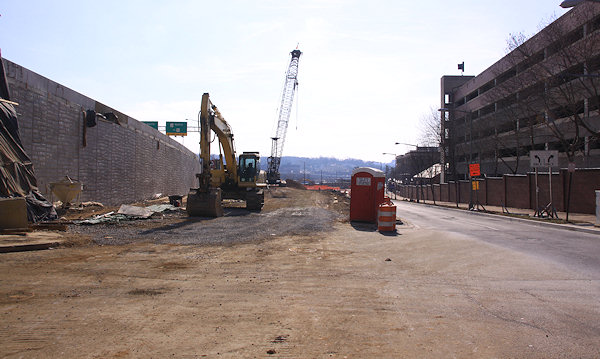 Still some work to be done south of N, though.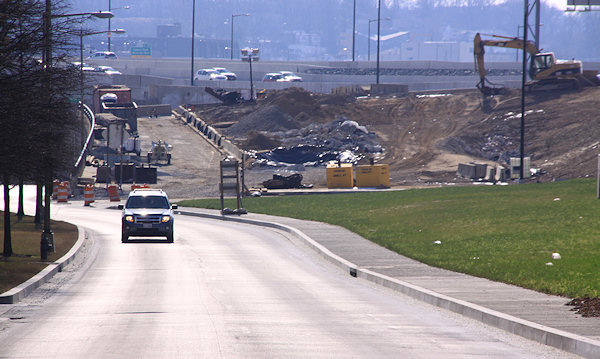 I was lazy and didn't walk down there, so you'll have to accept a zoomed shot showing the demolition work on the old inbound ramp to 12th Street.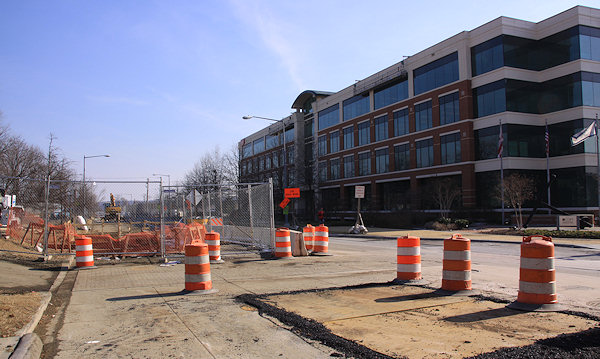 Underneath the new inbound I-695 flyover, on M between 11th and 12th, looking south....
And north. At left is the outbound I-695 ramp that will be demolished over the next few months, with a new one built between it and its shiny new sibling.