List of all Event Photo Galleries
A Boatride from Diamond Teague
April 10, 2010
The BID invited residents (and blogger hangers-on) on a "Cherry Blossom Cruise" from Diamond Teague Park out onto the Potomac and back on April 10. Here are some photos from what was a gorgeous spring day.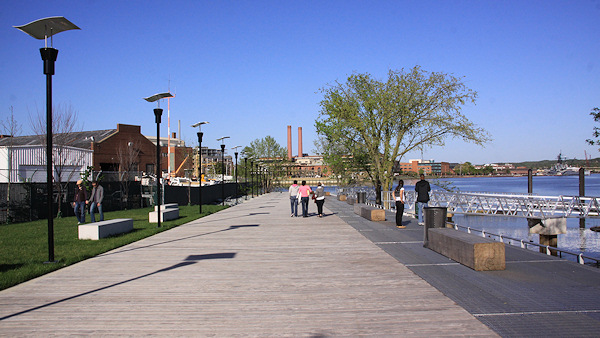 Look! People actually in the park! Standing on the boardwalk looking toward the under-construction
Park at the Yards
. Eventually a floating bridge will be built to connect the two.