Near Southeast DC: Past News Items - May 01, 2011
Go to Full Blog Archive
---
2 Blog Posts
Whole Foods Tax Abatement Dead; Is the Entire Deal Kaput?
May 1, 2011 5:15 PM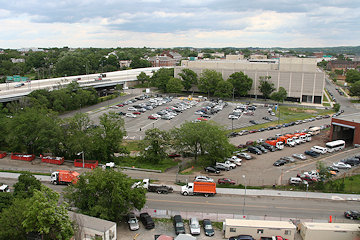 The
Washington Post is reporting
that developer William C. Smith is "no longer seeking" a proposed $8 million tax abatement to bring Whole Foods to a planned 375-unit apartment building at
800 New Jersey Ave., SE
, and that in fact the
news coverage of the proposal
may have killed the deal altogether.
The article quotes a statement from Whole Foods saying that the company "was not involved in any tax break or lease agreement negotiations" with WC Smith, and Michael Stevens of the BID is quoted as saying "I used to know that Whole Foods wanted to be in the neighborhood. After that article, I don't know anymore."
Whether the entire Whole Foods deal is truly dead or there's just some steam being let off is not 100 percent clear in the article, though it quotes an anonymous source as saying that Whole Foods could still end up somewhere in the area and is "fielding entreaties from other developers."
This is/was not the only grocery store planned for Near Southeast, with Forest City including supermarket space in the apartment building that it has planned for
401 M St., SE
at
the Yards
, which could be getting underway late this year or early in 2012. (Standard statement whenever mentioning this: it's long been reported that Harris Teeter will be occupying that space, but neither Forest City nor the grocery chain have ever publicly announced a deal.)
Photos: Defrocked Deli, 11th Street Changes, LRB, More
May 1, 2011 11:26 AM
I grabbed a smattering of photos yesterday, taking advantage of some gorgeous weather (I walked about as much as the Nats did against the Giants, though I think I was more successful). I put most of them in their usual places in the
Photo Archive
, but I thought there were some standouts that would be worth seeing in sizes larger than my normal images, so I
posted this gallery
as well. What all is in it?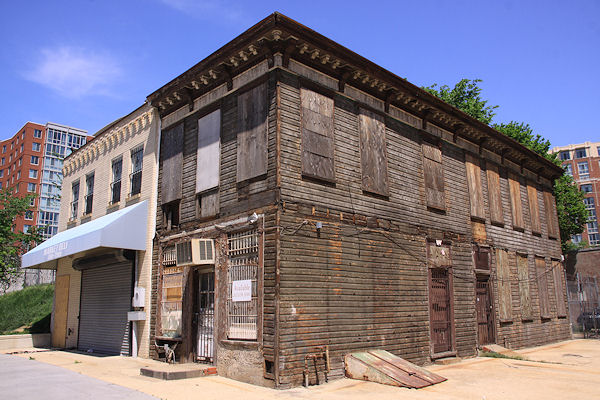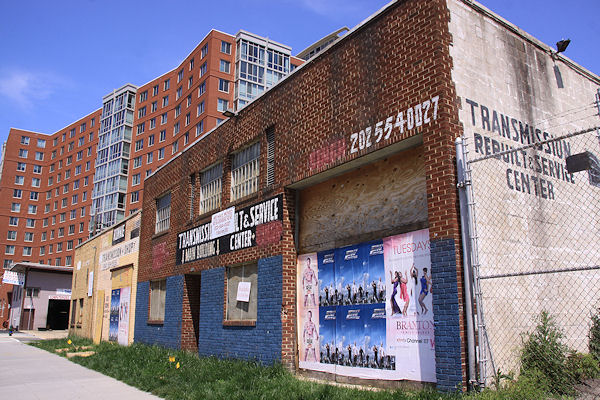 If you haven't been to 1st and L since Thursday, you might be a bit surprised at what the
northeast corner
looks like, because about 24 hours after the
decision to reject the landmarking application
, workers arrived at the
Market Deli
and removed all the beige siding and the signs. (Dang, I would have offered to hang onto one of those.) I took a bunch of shots of not only the defrocked Deli but also its siblings along that stretch of 1st Street, because with raze permits having been filed, they may not be around much longer.
I also caught the progress
at the Little Red Building version 2.0, where the windows and doors are now in place. And then I figured I'd better save for posterity the
signs on the M Street fences
at
Canal Park
announcing the availability of 3,500 square feet of restaurant space when construction is completed in (we hope) 2012.
A new demolition project started on Friday, bringing down the last portion of the decommissioned ramp from RFK to the outbound
11th Street Bridge
, which will bring quite a change to 11th Street south of M as the massive retaining wall that has run along the east side of the street will be disappearing. There will be a new ramp from M just east of 11th to take traffic to the new outbound freeway bridge, but it will be set back a bit, and 11th Street itself will be wider since it will have traffic running in both directions to and from the new "11th Street Local" bridge. (
UPDATE
, many days later: As I watch the demolition, I now see that most of the retaining wall is going to stay in place, since that is where the new on-ramp to the outbound freeway will be. Duh.)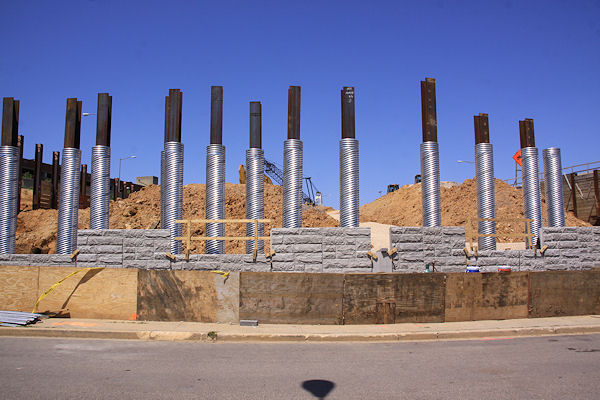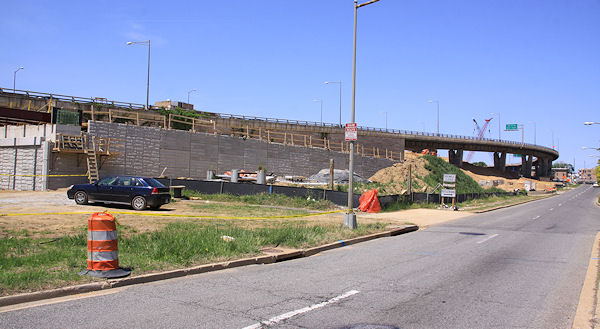 I walked the circuit
down
11th
,
across
O
, and
back
up
12th
, and took photos of the work on the new freeway span as it gets closer to crossing above O (above, left), as well as shots of work on the new exit ramp (above, right) that will take drivers off the inbound freeway span all the way up to M Street (rather than dumping them onto 12th as in the current configuration). I put a bunch of before-and-afters on my
11th Street Bridges project page
(where you can also see
graphics and information on the new design
), but there's a number of enlarged versions of these construction photos in the
photo gallery I posted
(scroll down about halfway).
So,
check out the gallery
for the nice pretty big shots, follow the targeted links above, or
see all of yesterday's photos
, where as always you can click on the
to see the complete archive of images for any location.