3 Blog Posts
South Capitol Street To Be Closed for Pope
Apr 11, 2008 7:34 PM
From a DDOT press release (not yet online), word that on Thursday April 17 (aka Pope Day), South Capitol Street will be closed from I Street to Firth Stirling Avenue, including the Frederick Douglass Bridge, from 2 am to 2 pm.
Updated Before and Afters: Half Street (and Others)
Apr 11, 2008 1:18 PM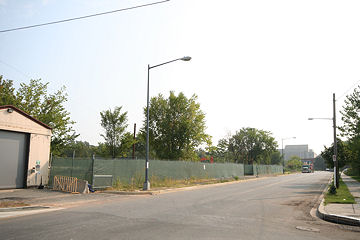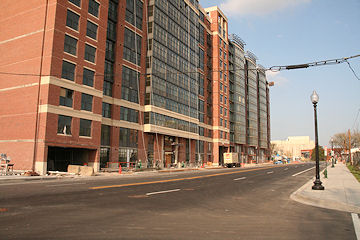 The surprise appearance by the sun on Thursday gave me the chance to update some north-and-east photos on the way to the ballpark, mainly along Half Street, with a few from First, Cushing, and Van thrown in. You can see the
entire batch of new photos
, or you can check the
70/100 I
,
909 New Jersey
,
Velocity
, and
Monument Half Street
pages for a little bit of context as to what you're seeing, or you can look for the

icon by intersection (
Half and I
,
Half and K
,
Half and L
,
Half and M
,
First and I
,
Cushing and L
,
Cushing and M
,
Van and M
). Make sure to check out the new photos I took last week
along First Street
if you missed them, to get a pretty complete view of what's happened in the neighborhood in the past two years. (Or just come down and see for yourself.) Hopefully soon I'll get some additional updated shots from along
South Capitol Street
and New Jersey Avenue (which will be changing thanks to
909 New Jersey
now beginning the showy phase of its construction).
Mayor, Council Still Battling over Nats Tickets
Apr 11, 2008 9:24 AM