I said I'd post when the urge struck and when I could provide a bit of additional background, and after watching
this particular lot
for 15 years, there's no way I could pass up
the news
that apparently the District Department of Transportation "intends" to move eastward from its current spot in the
55 M Street
office building to
250 M Street
, where it would be the sole office tenant in a new building to be constructed by WC Smith.

There are ANC and zoning approvals to be had, including giving the okay to WC Smith's desire to lower the building height to nine stories (as, ahem, illustrated at right), cut back on the ground floor retail space, and drop the expected parking spaces to 177 on three underground levels (instead of 197 on four).
This building is actually part of the
Capper-Carrollsburg
PUD, and it was 10 years ago this month that the plan for an office building on this site received its
preliminary zoning approvals
. Then the Great Recession came along, building office buildings without substantial amounts of space pre-leased became a relic of another time, and WC Smith had to file for four two-year extensions to that zoning approval, the
last in late 2016
.
As for DDOT's current home, it was in May 2010 that the rumor first came out that
the agency would be moving to 55 M
, which was a big get for that building and for the neighborhood in general at the time.
And, this lot also is dear to my heart because it was the subject of one of the first photos I ever took in the neighborhood, with my film camera (with bad film in it, dammit) in the fall of 2000. And I thought when I first really started tracking the neighborhood in 2003 that it took what seemed to me to be for-eehhhhh-ver for that little gas station to be demolished, nine whole months after I started watching, one month after the photo at right was taken in August of that year. Little did I know.
Tidbits to Tide You Over....
In an attempt to stay newsy while still expending the least amount of energy possible, JD has added this Tidbits portion, which will display comments that might be of interest to the wider JDLand readership from the thread below. Hey, it's better than nothing.
---
Submitted by
JD
,
5/15/18 2:21 PM
:
Here's the newsletter from the Douglass Bridge folks, which says that pile driving is indeed underway and also shows a fun diagram of the five stages of bridge construction: link
---
---
Submitted by
JD
,
5/15/18 11:28 AM
:
Reader MG passes along these rather important photos.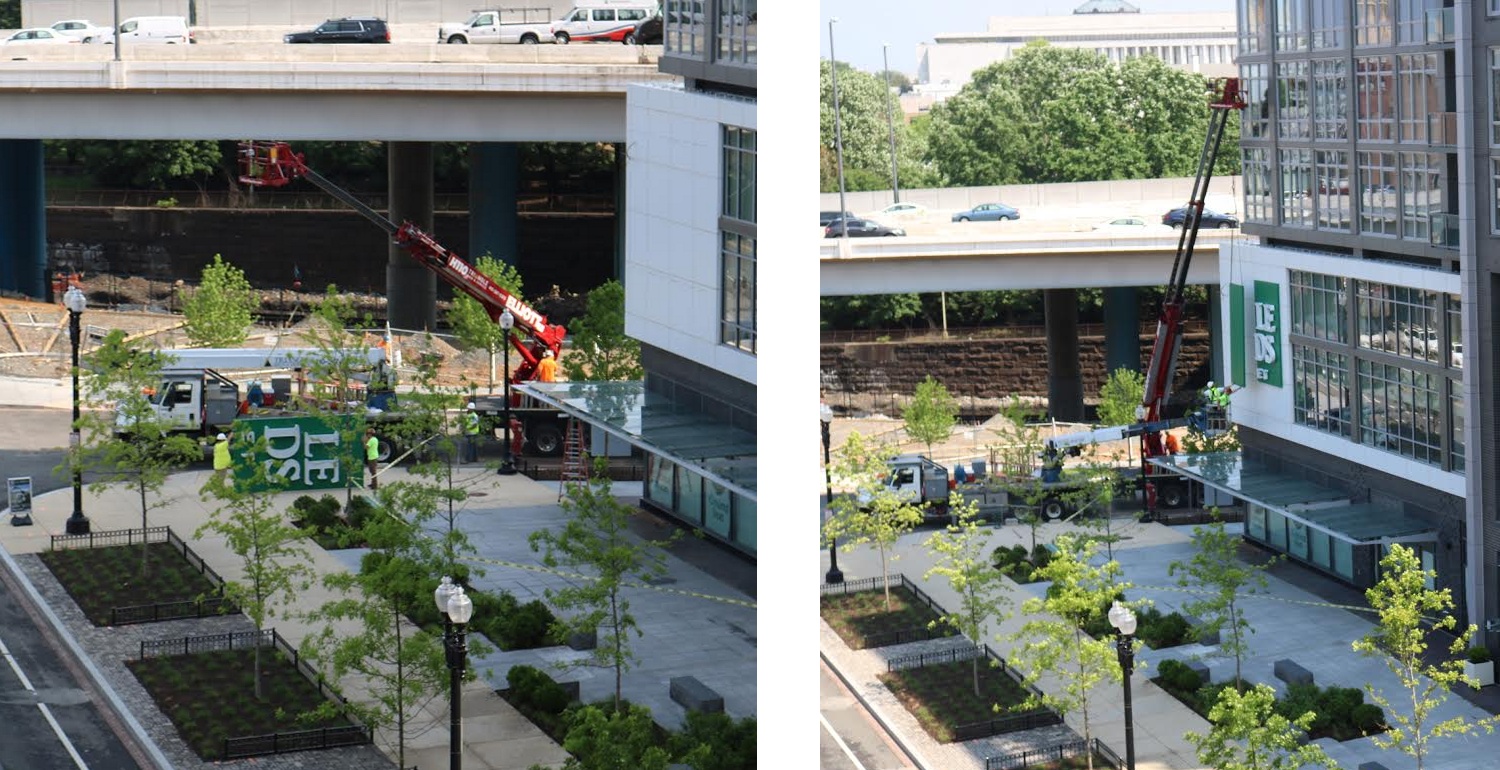 ---