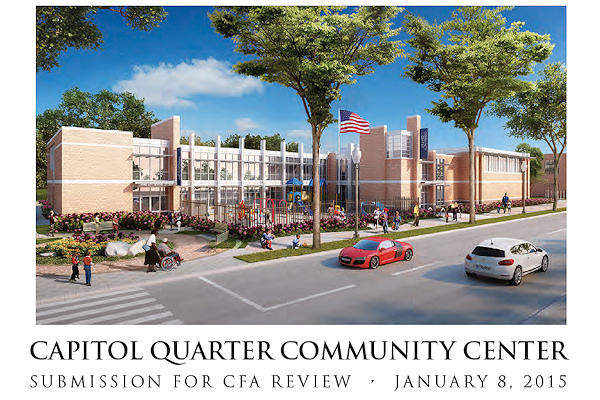 Tomorrow (Thursday, Jan. 22), the
Commission of Fine Arts will be reviewing the plans
for the already under construction
Capper Capitol Quarter Community Center Building House*
at 5th and K streets, SE.
Other Capper-related projects have not gone to the CFA, but somehow this one has ended up there, meaning that a permit for construction of the building past the foundation can't be approved by DCRA until the CFA signs off.
The Housing Authority has
prepared a lovely booklet
for the commission with the details of the project, including renderings, proposed layouts, construction materials, and more, along with
a cover letter
from DCHA executive director Adrianne Todman.
*Just trying to accommodate the million different phraseologies that are out there for this project.