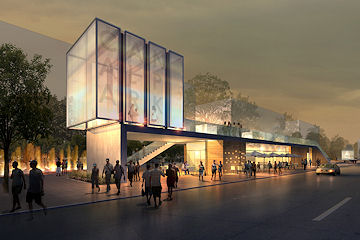 There's been a lot of positive news in the neighborhood of late, but news today from
Canal Park
will be disappointing to many residents and observers: Because of "major underground obstacles" that weren't found until workers started digging, the park's underground storm water system is having to be completely redesigned and then approved by DC Water.
According to Chris Vanarsdale of the
Canal Park Development Association
, this has bumped the schedule by about four months, and November 1 is now the expected completion date. (Just in time for ice skating!)
Canal Park is of course also where Xavier Cevera's
Park Tavern restaurant
is anticipated to open, which means that its opening would be pushed back as well.