I'm embarrassed to admit how long it's been since I've visited the roof perch along New Jersey Avenue to take new photos of the land down below, but I finally got back there on Friday and have eased my conscience (though I wish it had been sunnier), and you can
see the results here
.
I now have my first overhead shots of the townhouses at
Capitol Quarter
, seen here compared with the same view in March 2006:



There's also photos of the view to the west, showing the changes the past few years have wrought: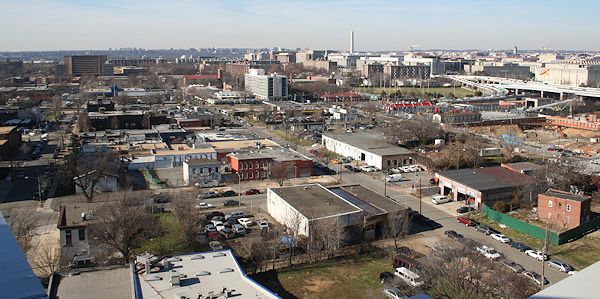 The
entire batch is here
, though be sure to look for the


icon because I wasn't able to update every angle. Also, use the "See All" links if you want to see the "between" photos of each angle.