List of all Event Photo Galleries | Nationals Park Information and Photos
Nationals 2012 Home Opener/Opening Ceremonies,
April 12, 2012
The dugout just before the ceremonies get underway.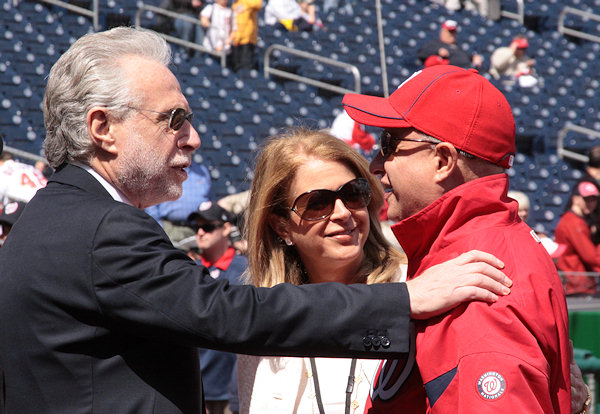 CNN's Wolf Blitzer talking to team owner Mark Lerner.
Reds coach Dusty Baker and his team.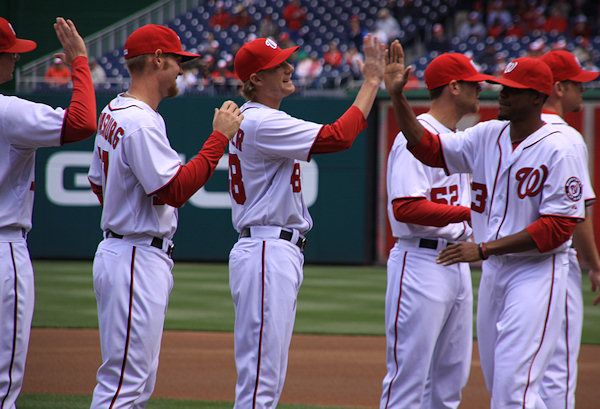 Pitcher Edwin Jackson gets his high-five from Ross Detwiler, with Stephen Strasburg and Tyler Clippard waiting their turn.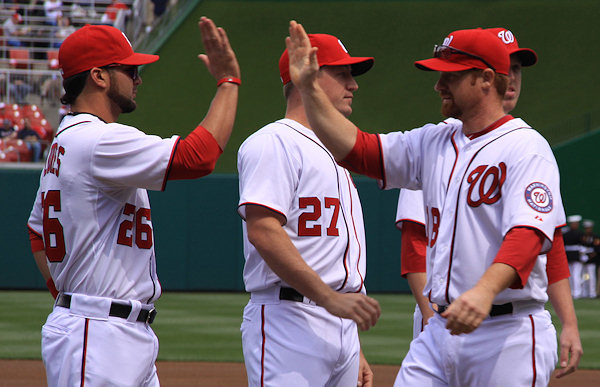 Jesus Flores greeting Chad Tracy.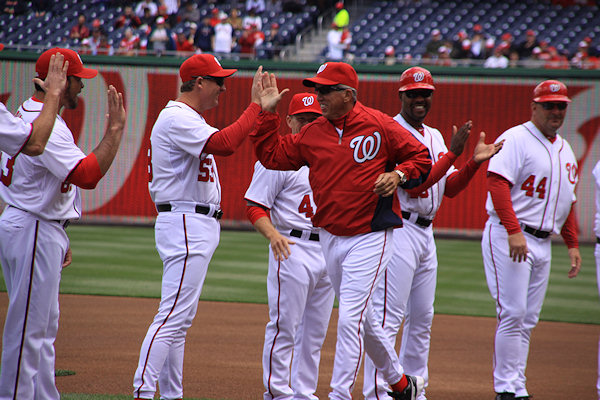 Davey Johnson trots down the line.
Davey greets Danny Espinosa, while Ian Desmond and the Reds watch.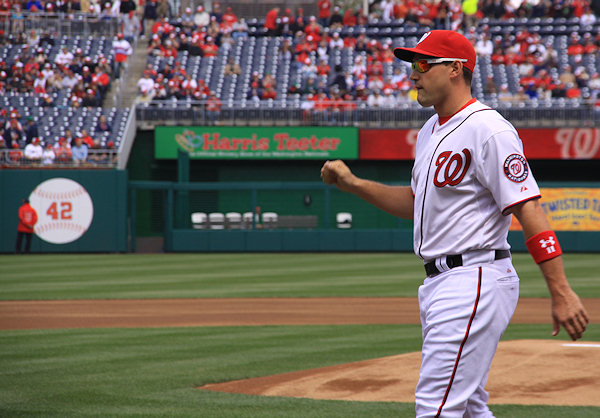 Mr. Franchise.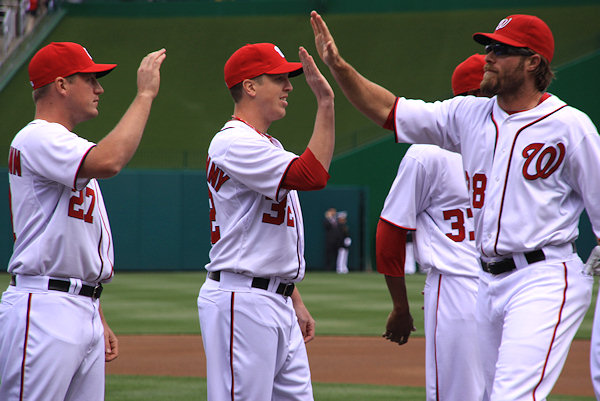 Jordan Zimmermann, Tom Gorzelanny and Unfrozen Caveman Ballplayer.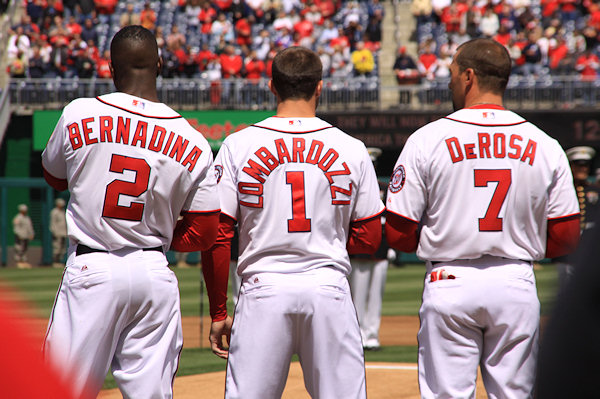 Shark, Lombo, and New Guy.
Top of the order.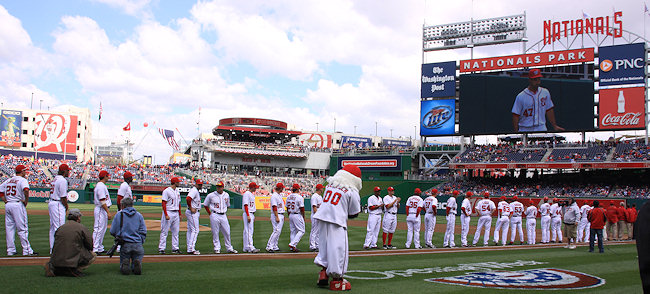 The lineup, greeting starting pitcher Gio Gonzalez on the big screen.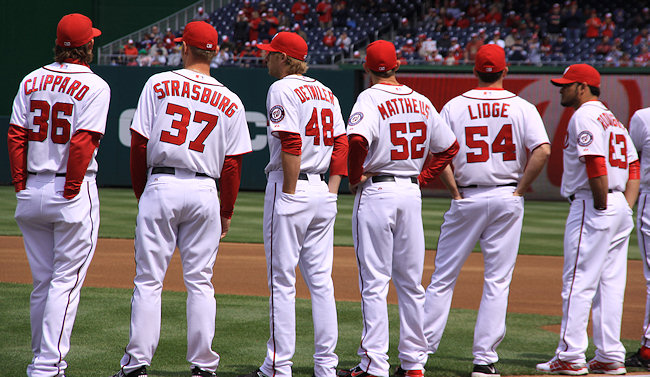 Pitching staff.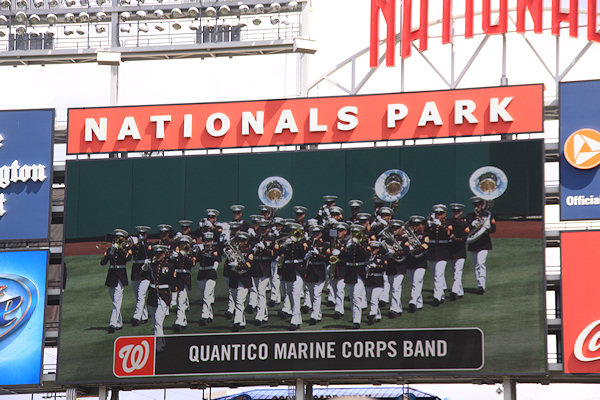 The Quantico Marine Corps Band played America the Beautiful and the National Anthem.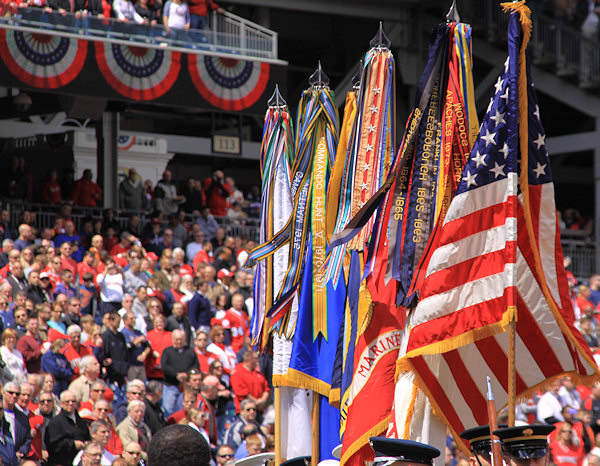 The colors.
The flyover.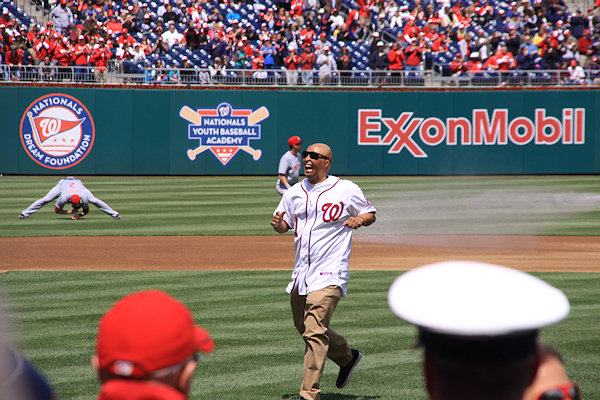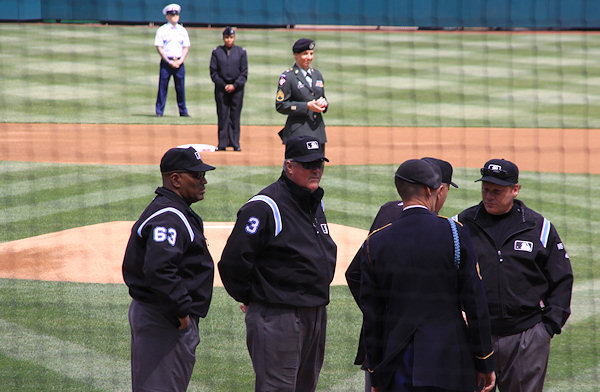 Honored members of the armed forces wait in their on-field positions while the umpires sort out a few things.
Just about ready.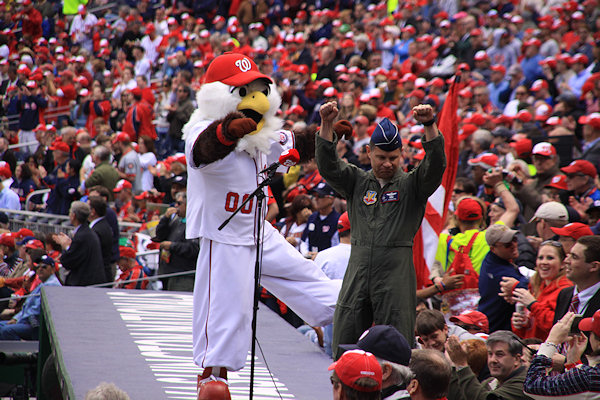 'Washington, let's play ball.'